Cthulhu Mod RBA AIO Kit $79.90 (USA)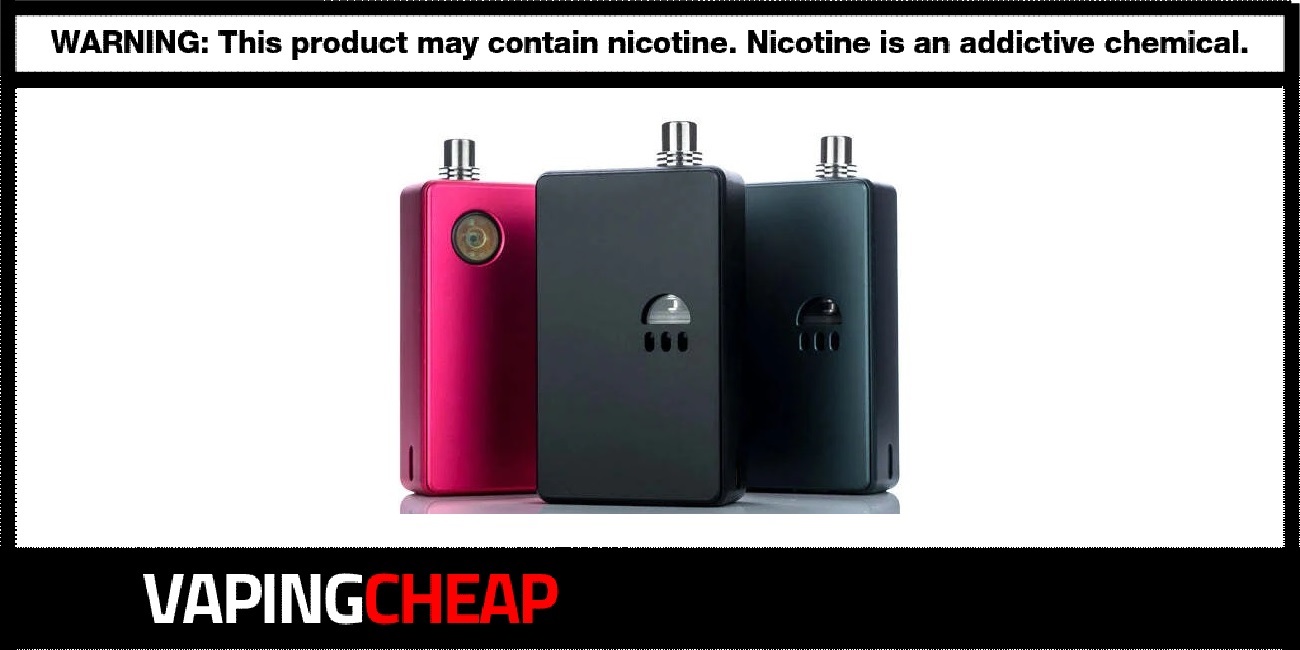 Here's an excellent deal for the Cthulhu Mod RBA AIO Kit. You can buy this boro style mod from a USA based store for only $79.90 with free shipping over $80 when using the code "VAPEFAM". There are five different color options available for purchase including pacific blue, midnight green, hot pink and more.
The Cthulhu Mods RBA AIO Box Kit offers a compact design (especially comparing it to other similar devices) and utilizes a single 18650 battery. It's powered by the Atom chipset, which gives it a 60w output. Additionally, like the Vandy Vape Pulse AIO.5, this device offers a few vaping modes. Located inside the panel is a small display screen and adjustment buttons, giving this a clean look.
Cthulhu Mod's RBA AIO Kit comes with their RBA Tank. It has a massive 6ml e-juice capacity and is easily filled from the top front. Building on it is a breeze, thanks to the single coil two post build deck. On top of that, you also get the attachment piece that allows you to use Aspire Nautilus Coils. Lastly, there are four different airflow adjustment pins that range from 0.8mm to 2mm.
If you're looking for an affordable boro-style box mod, then definitely check out the Cthulhu Mods AIO. It offers a sleek and simplistic design, and delivers the performance you want.
Cthulhu Mods RBA AIO Box Kit Features:
Requires a single high drain 18650 battery (Not Included)
Powered by the Atom 60w chip
User Modes: wattage, bypass, voltage, temperature control, and TCR
Small display screen
Maximum wattage output: 60w
Compatible with the CM RBA Tank

Maximum e-juice capacity: 6ml
Top fill design
Single coil two post build deck
Coil attachment for the Aspire Nautilus Coils
Adjustable airflow pins (0.8mm to 2mm)
What's Included:
Cthulhu Mods RBA AIO Mod
CM RBA Tank
Spare Parts Bag
User Manual
Drip Tip
USB Cable
Adapter Piece
Be sure to check out the Cthulhu Mods RBA AIO review video