Smok Novo 3 Pod Starter Kit $13.49 (USA)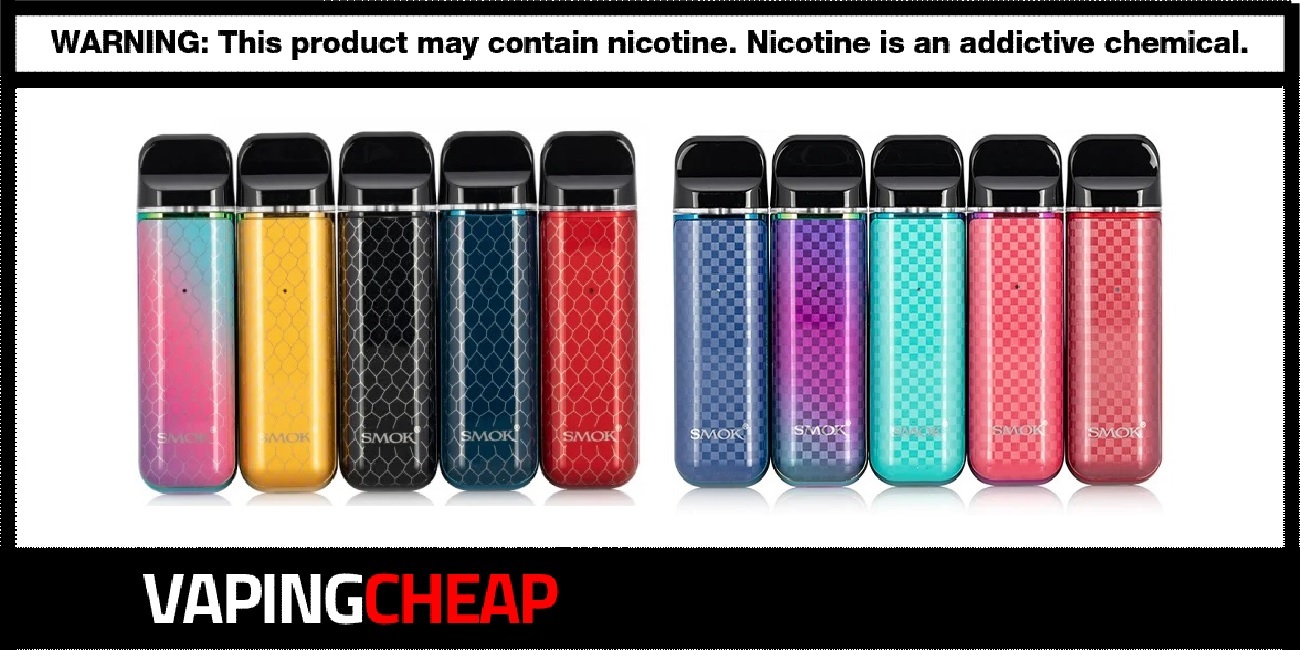 For a limited time only, the Smok Novo 3 Pod Starter Kit is now on sale from just $13.49 using discount code "VAPOR25". It's also available from a China based store for only $13.99 using discount code "Novo3"! There's a ton of different color options you can choose from.
The Novo 3 Pod System by Smok is the latest addition to the growing Novo line, following the previous Smok Novo X Kit. It has the same shape as the others, making it just as travel-friendly and comfortable to hold. Additionally, it utilizes a large 800mAh battery. Charging it can be done via a USB charger.
The Novo 3 has a maximum wattage output of 25w which can be adjusted. Simply utilize the two buttons. Another great feature this pod kit has is the draw activated firing. This design makes it quite easy, ideal for beginners. Smok's Novo 3 Pod System has multiple safety features built-in as well.
Included in this full kit are two of the brand new Smok Novo 3 Pods. These pods have a maximum e-juice capacity of 2ml and can be filled from the side. They both have a 0.8 ohm mesh coil, so you'll get stellar flavor. Another perk this mod has is that it's compatible with the both original Novo and Novo 2 replacement pods. Lastly, there is a dual airflow system, giving you a buttery smooth draw.
The new Novo 3 Pod Starter Kit looks to be another hit by Smok. It's ease of use and design is perfect for the newer vape while convenient for the experience vaper.
Smok Novo 3 25w Pod System Features:
Internal 800mAh battery
Maximum wattage output: 25w
Multiple safety features
Draw activated firing
Adjustment buttons
Compact design
Compatible with the Smok Novo 3 Pods

Maximum e-juice capacity 2ml
Side fill design
0.8 ohm mesh coils
Compatible with the Novo 2 and original Novo pods
Dual airflow system
What's Included:
Smok Novo 3 Pod Mod
Two 0.8 ohm Refillable Pods
Micro USB Cable
User Manual