dotMod dotAIO Replacement Coils $13.50 (USA)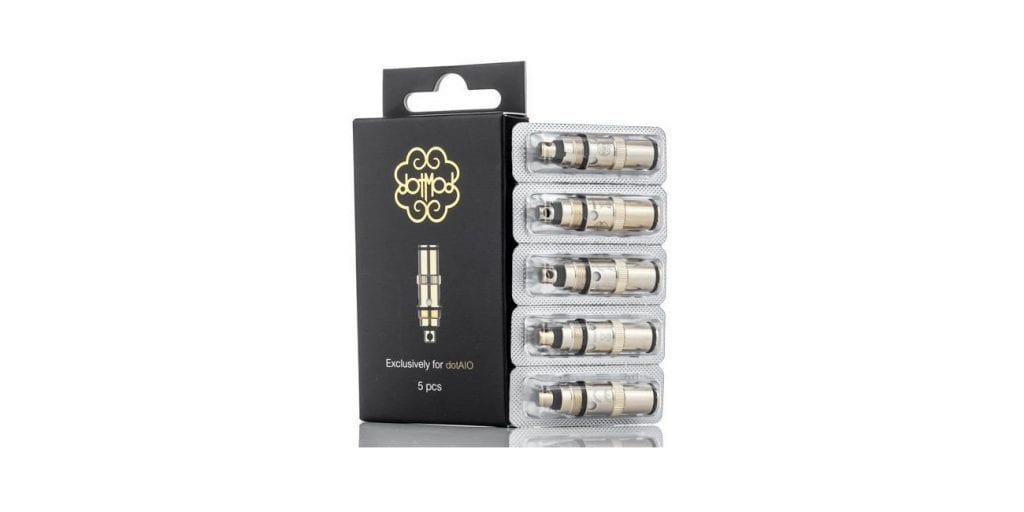 Here's a solid deal on the dotMod dotAIO Replacement Coils! Get a 5 pack for only $13.50! Get this deal by simply using our exclusive VaporDNA Coupon Code "VC10"! Free shipping does apply to USA orders over $50, and international shipping is available.
These dotMod replacement coil heads are designed for, and compatible with the dotMod dotAIO Kit only. With that being covered, there are currently two different coil options available for the dotAio, and each provides a vastly different vape experience from the other.
The first is the 0.3 ohm dotAIO mesh coil which is much better suited for a direct lung vape. Now, the second is the dotAIO Ceramic coil which has a resistance of 1.6 ohm.
This specific coil is best for mouth to lung vaping, and your nicotine salt vape juices. The other is recommended with freebase e-liquids. However, we will say that the flavor from both of these coil heads is exceptional!
If you're looking to stock up on dotAIO coils for cheap, then this is the perfect deal for you! Whether you're a mouth to lung vaper or a direct lung vaper, these's a coil for your dotAIO to satisfy your needs.
dotMod dotAIO Coils Features:
Pack of 5 Replacement Coil Heads
Compatible with dotMod dotAIO Only
dotMod dotAIO Replacement Coils Available

0.3 ohm

Mesh Coil
Best Vaped Between 20w - 35w
Ideal for DL

1.6 ohm

Ceramic Coil
Best Vaped Between 8w - 14w
Ideal for MTL