dotMod dotAIO RBA $32.36 (USA)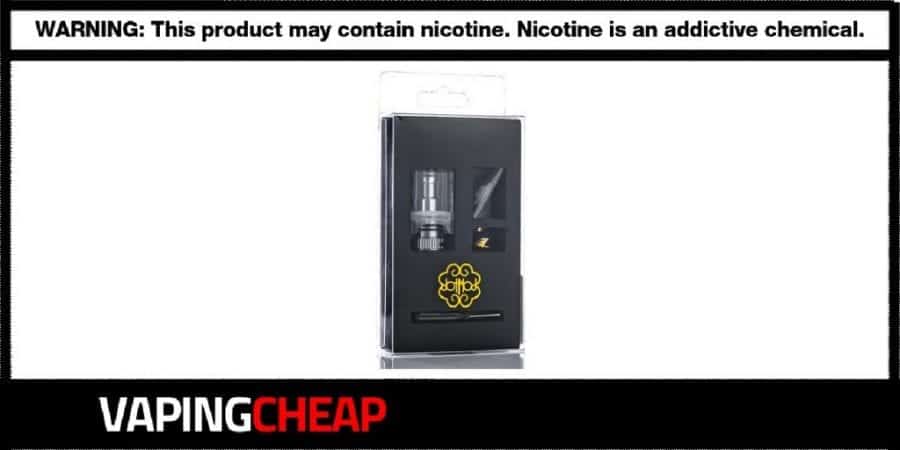 Here are cheap deals and discounts for the dotMod dotAIO RBA. Get this accessory for just $32.36 plus free shipping over $50 when using our code "VC10".
This vape accessory is compatible with both the dotMod dotAIO Kit and the dotAIO SE pod system. This allows you to use your own coil inside of the compatible device. The primary advantage of using your own coil over the dotAIO replacement coils is that you're able to really fine tune the vape to exactly how you like it. This is true since you can control the resistance of the coil alongside the inner diameter, and even wicking.
With that being covered, you do get quite a lot with the dotMod dotAIO RBA rebuildable coil set. You'll not only get the actual build deck or RBA, but a spare cartridge as well. Building on the dotAIO RBA coil is pretty easy too since it features a postless deck design. When it comes to wicking, simply trim your cotton towards the end of the channels, and you're good to go. We suggest to not use too much cotton as it can result in dry hits or insufficient wicking.
Another great feature of the dotMod dotAIO rebuildable coil head is that you can fully adjust the airflow. Whether you like MTL vaping or restrictive direct lung, it has you covered.
If you prefer using your own coils, and enjoy using the dotMod dotAIO, then this is a must have accessory. For the price, you're not only getting the RBA, but a replacement tank or pod cartridge as well.
dotMod dotAIO RBA Coil Features:
Compatible with dotMod dotAIO Kit (Regular & SE Version)
RBA Build Deck

Postless Design for Single Coils
Adjustable Airflow System
Stainless Steel Construction

Replacement Cartridge

2ml E-Liquid Capacity
Front Fill Port

510 Adapter (Allows you to pre-heat coils on other mods)
What's Included
dotMod dotAIO RBA Coil Pack
Replacement Cartridge/Tank
Spare Parts
Hexdriver
510 Adapter
Check Out The dotMod dotAIO RBA Review