Uwell Crown Replacement Pod Cartridge 2 Pack $5.21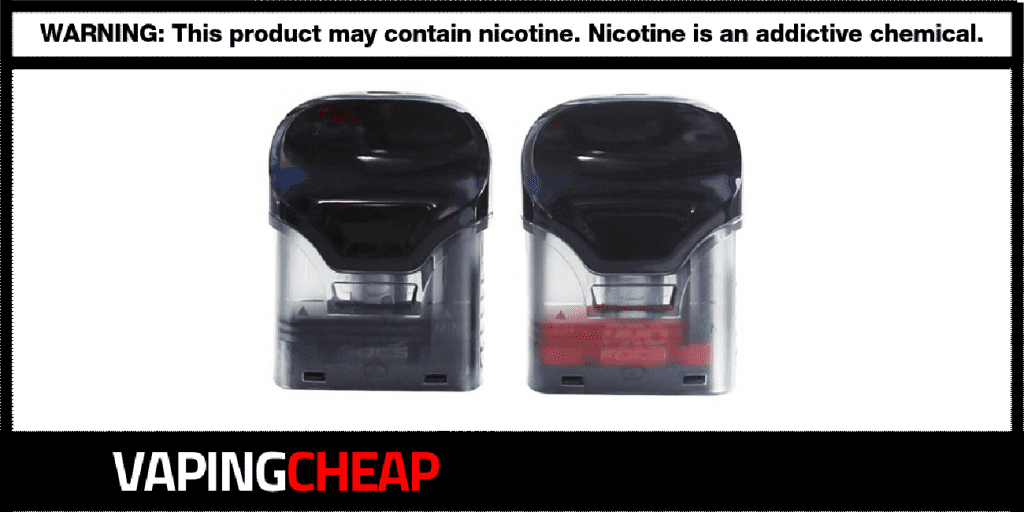 Here are discounts and cheap deals for the Uwell Crown Replacement Pod Cartridge. Get a two pack for just $5.21 using discount code "Moon". It's also in stock at a USA based store for only $7.54 using discount code "VC15"!
These replacement pod cartridges by Uwell is compatible with their new Crown Pod System. There are quite a few features that do make these unique in comparison to some other replacement pods. Firstly, there's two different options available, catering to two different vaping styles.
There's a 0.6 ohm pod that's great for restrictive direct lung vaping. The second option is the 1.0 ohm cartridge which caters more towards mouth to lung vaping, and higher strength e-liquids such as nic salts.
Regardless of which Uwell Crown replacement pod you choose, they do have a 3ml maximum e-liquid capacity. In addition, you can quickly and easily fill them from the top. Another standout feature to these pods is the fact that they do have an airflow control system. On the side of the Crown pod cartridge, you'll see a level. Simply move it up or down, and you'll be able to fine tune the draw to your liking. Last, but not least, they also feature Uwell's Pro-FOCS flavor testing technology.
If you're looking for cheap Uwell Crown pods, then you won't want to miss out on this sale. At this cheap price, you can stock up for a while, that's for sure.
Uwell Crown Pod Cartridge Features:
Pack of 2 Replacement Pods
Compatible with Uwell Crown Pod System
Two Options

0.6 ohm (Restrictive Direct Lung)
1.0 ohm (Mouth to Lung)

3ml Maximum E-Juice Capacity
Top Fill System
Adjustable Airflow
Pro-FOCS Flavor Testing Technology
PCTG Construction
Transparent Window