Wotofo Warrior RDA $26.99 (US Shipper!)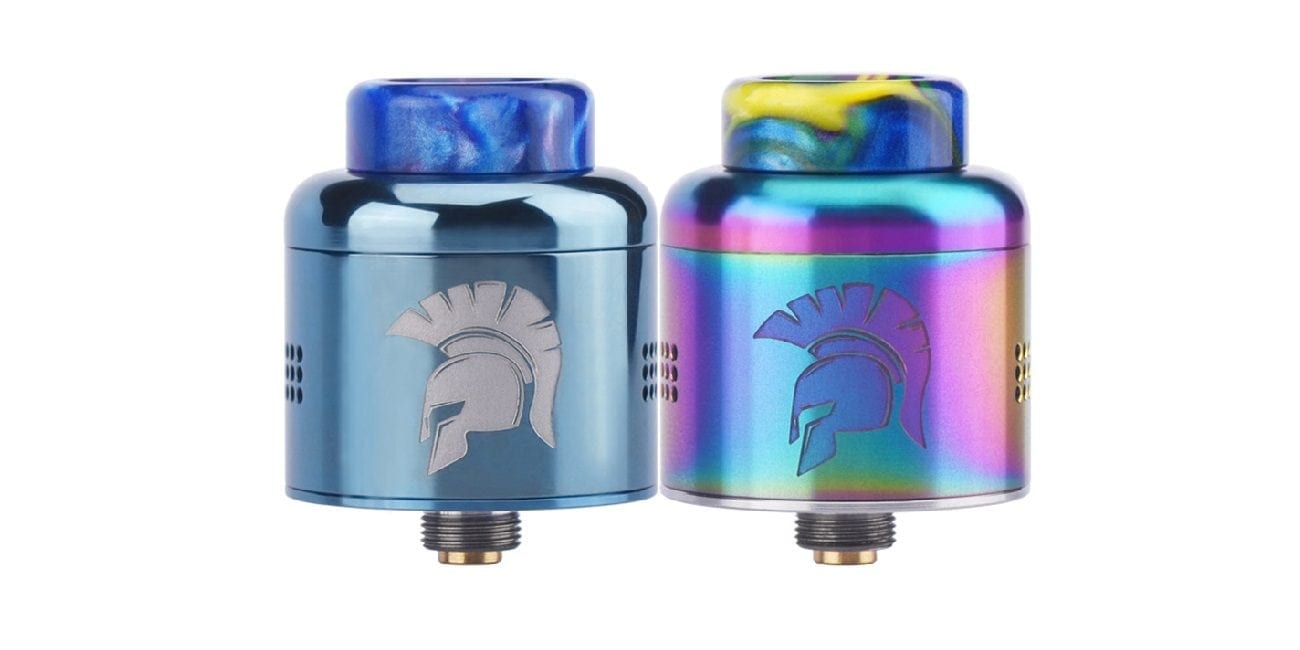 Rebuildable Dripping Atomizer
For a limited time only, the Wotofo Warrior RDA is now in stock and on sale right here for only $26.99 using coupon code "VC10"! Various colors available. Free shipping applies to US orders over $49.
The new Warrior RDA is a collaboration between Wotofo and JMT Elite. This atomizer sports an overall diameter of 25mm so it will look great on most box mods and Squonk vape mods! In addition, this atomizer is primarily constructed out of Stainless steel material and includes a spare 810 drip tip alongside a 510 drip tip adapter, allowing you to use most of your favorite custom drip tips!
The Wotofo Warrior RDA features a spacious two post clamp style build deck, so you can easily install larger coil builds with no issues! This RDA features adjustable beehive style airflow, so you'll be getting a smooth draw with great flavor! Lastly, the Wotofo Warrior RDA does include a single coil adapter and 3 Juggernaut coils.
All in all, this is a excellent deal for the Wotofo Warrior RDA! If you're looking for a 25mm RDA that offers a large build deck and can be used with your squonk mods, then this is a deal for you! Make sure to check out this deal at VaporDNA for only $26.99!
Coupon Code: VC10
Product Features:
Overall Diameter: 25mm
Two Post Clamp Style Build Deck
Side Beehive Airflow (Adjustable)
Domed Top Cap
Deep Juice Well
810 Drip Tip
510 Drip Tip Adapter Included
Gold Plated Squonk Pin
Includes 3 Juggernaut Coils, Spare Parts Bag, User Manual & Single Coil Adapter
Various colors available