Wotofo Faris RDTA $15.83 (USA)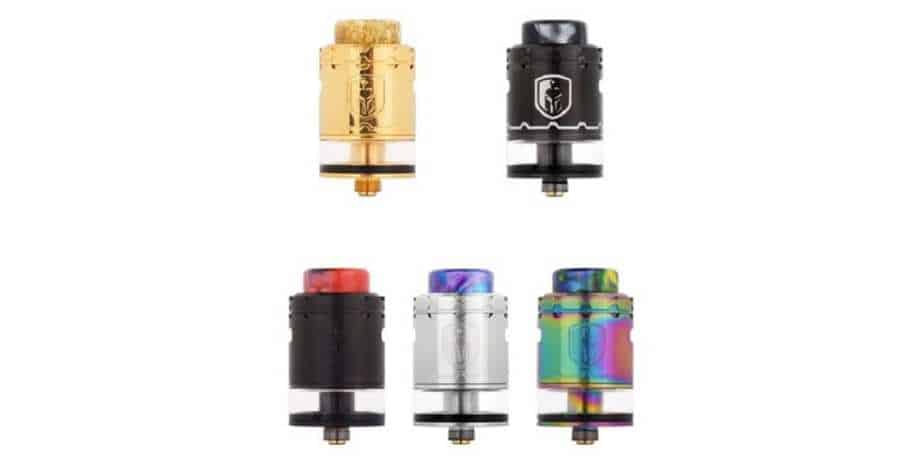 Rebuildable Dripping Tank Atomizer
The Wotofo Faris RDTA is now in stock and on sale right here for only $15.83! No coupon code required!! Free shipping applies to US orders over $50. The colors available for purchase are Black and Rainbow.
The Wotofo Faris RDTA has an overall diameter of 24mm, so it will look great on most box mods and squonk mods you attach it to! In addition, this tank has a maximum e-juice capacity of 3ml and sports an easy to fill design. This RDTA has a 2 in 1 design, which means you can use it as an RDTA or an RDA by simply removing the tank base and putting in the RDA base.
The Wotofo Faris RDTA sports postless dual coil build deck, making it easy to install coils! Not to mention, this tank has adjustable middle style airflow, giving you a smooth draw and excellent flavor. The Faris RDTA includes a various connection pins which are a Squonk Pin, RDA pin and the regular pin and each pin is gold plated, providing great conductivity. Lastly, this RDTA includes two 810 drip tips and a 510 drip tip adapter, allowing you to use most of your favorite custom drip tips!
All in all, this is a solid deal for the Wotofo Faris RDTA! If you're looking for a new and versatile atomizer, then this is a deal for you! Be sure to check this deal out at CSvape for only $15.83, but act quickly as this sale is for a limited time only!
Product Features:
Overall Diameter: 24mm
Maximum E-Juice Capacity: 3ml
Easy Fill Design
2 In 1 Build Design

Can be turned into an RDA by removing the Tank Base for the RDA Base

Postless Dual Coil Build Deck
Adjustable Middle Style Airflow
Includes 3 Different Gold Plated Connection Pins

Original Pin
RDA Pin
Squonk Pin

Includes 2 810 Drip Tips, Frosted Glass and 510 Drip Tip Adapter
Various Color Options Available