Wismec Luxotic DF Squonk Kit $62.01 (USA)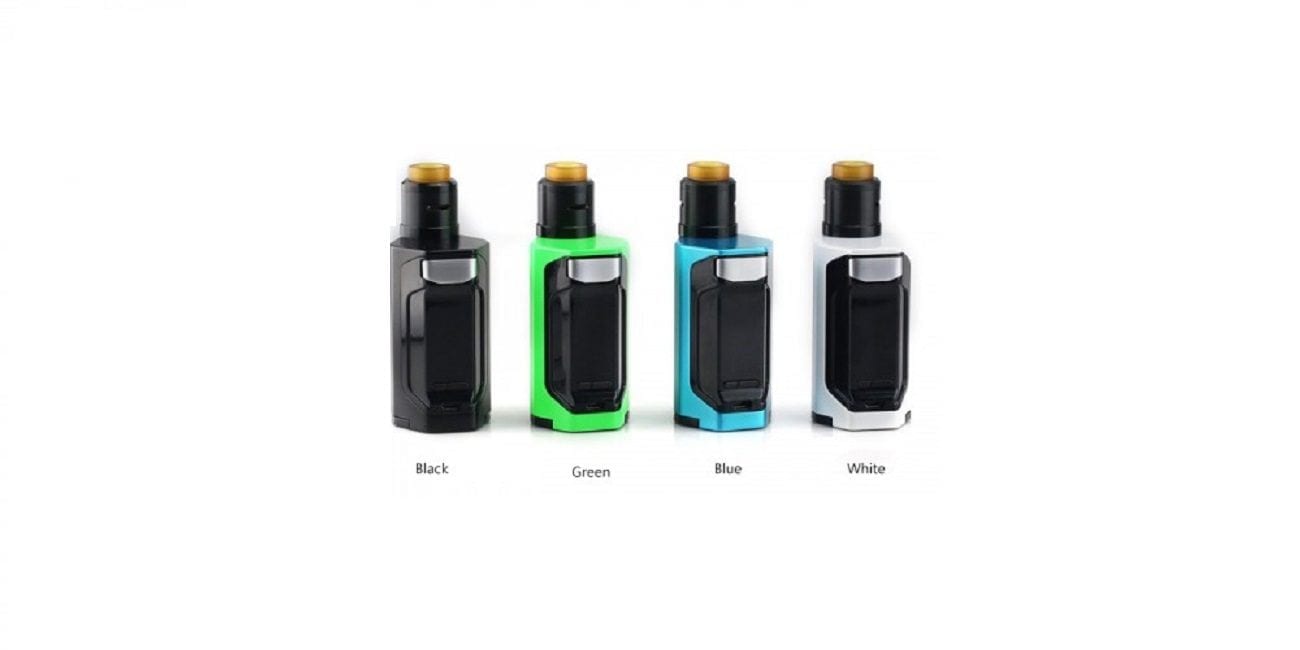 Regulated Squonk Kit
For a limited time only, the new Wismec Luxotic DF Squonk Kit is now in stock and on sale right here for only $62.01 using coupon code "EARLYBF"! Free US shipping is applied to orders over $75. The colors available for purchase are Blue, Black, White and Green.
The new Wismec Luxotic DF Squonk Kit includes the new Wismec Luxotic DF Squonk Mod and the Wismec Guillotine V2 RDA. The Luxotic DF Squonk Mod requires 2 high drain 18650 batteries for operation. In addition, this box mod has a maximum wattage output of 200w and includes a 7ml silicone squonk bottle. The Luxotic DF Mod has a large display screen, showing battery life, wattage output, ohm resistance and more. This device has multiple safety features, ensuring peace of mind when using this squonk mod.
The Wismec Guillotine V2 RDA has an overall diameter of 24mm, so it'll perfect on the new Luxotic DF Squonk Mod! Not to mention, this RDA sports a two post build deck, making it easy to install coils. This atomizer is primarily constructed out of stainless steel and includes a wide bore ultem drip tip. Lastly, the Guillotine V2 RDA sports a dual slotted adjustable airflow cap, and with it's design you can either have bottom airflow or side airflow!
All in all, this is an excellent deal for the new Wismec Luxotic DF Squonk Kit! If you are a fan of the Reuleaux box mod and in the market for a new dual battery squonk kit, then this is a deal you simply cannot miss! Be sure to check this deal out at this US Shipper for only $62.01! Be sure to act quickly, this deal is for a limited time only!
Coupon Code: EARLYBF
Product Features:
Wismec Luxotic DF Squonk Mod

Requires 2 18650 batteries (Not Included)
Maximum wattage output: 200w
Includes a 7ml silicone squonk bottle
Large display screen
Multiple safety features

Wismec Guillotine V2 RDA

Overall diameter: 24mm
Two post build deck
Adjustable side airflow
Stainless steel construction
Wide bore ultem drip tip