Wismec Luxotic BF Box Mod $23.55 + FS!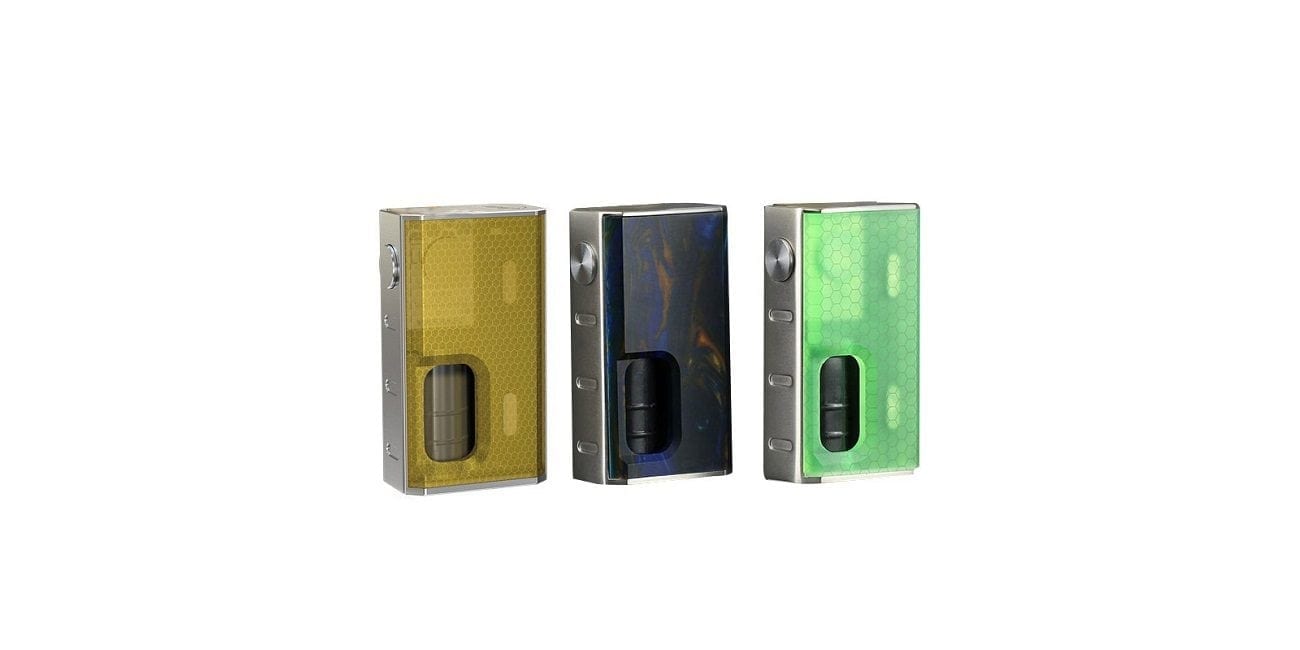 Regulated Squonk Box Mod
For a limited time only, the new Wismec Luxotic BF Box Mod is now on sale in Swirled Metallic Resin, Green Honeycomb and Honeycomb Resin right here for only $23.55 using coupon code "Xmas"! The color options Black Honey and Blue Honeycomb are also available at a slightly higher price. Free shipping is included with this purchase.
The new Wismec Luxotic BF Box Mod requires a single high drain 18650 battery for operation. In addition, this box mod has a maximum wattage output of 100w and a minimum firing resistance of 0.08 ohm. However, this device is unregulated, so it is recommended to fully understand ohms law and battery safety before use. This squonk mod also features a compact and ergonomic design, making it great for extended vaping sessions!
The new Wismec Luxotic BF Box Mod includes a 7ml squonk bottle and features a 5 click on and off feature. Not to mention, this vape mod sports an LED display battery indicator light, which shows a solid light when at 50% or above, or a blinking light that shows below 50%. Lastly, the Luxotic Box Mod uses a PCB Circuit Board, which provides short circuit protection.
All in all, this is an incredible deal for the new Wismec Luxotic Box Mod! If you are looking for a new and unique squonk mod for cheap, then this is a deal you cannot miss! Be sure to check this deal out at VapeSourcing for only $23.55!
Coupon Code: Xmas
Product Features:
Requires a single 18650 battery (Not Included)
Maximum wattage output: 100w
Minimum firing resistance: 0.08 ohm
Recommended to Understand Battery Safety & Ohms Law
5 Clicks On/Off
Unique Resin and Honeycomb Finish
Includes a 7ml Squonk Bottle
LED display battery indicator light
PCB Circuit Board
Short Circuit Protection