VPRS Foremen RDA $4.99 (USA)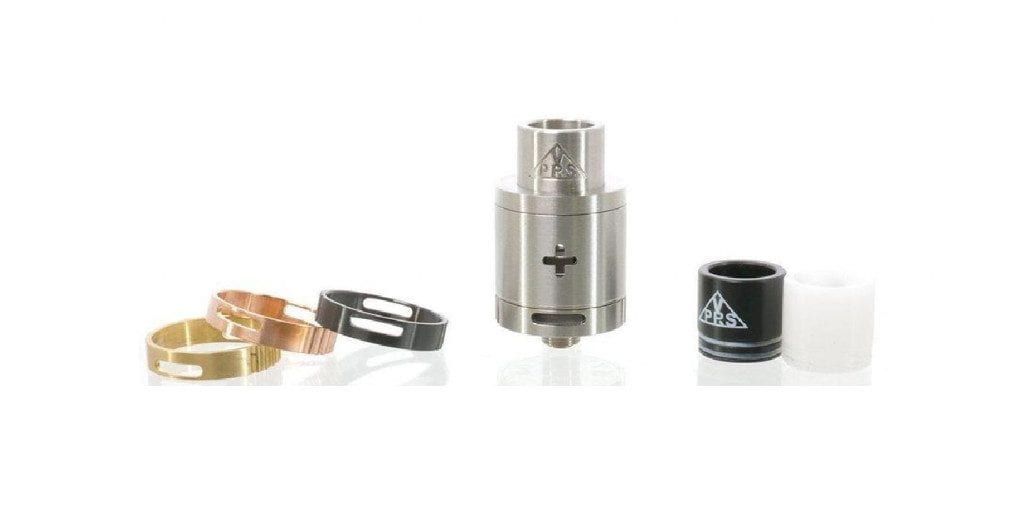 For a limited time only, the VPRS Foremen RDA is now on sale right here for only $4.99! No coupon code required! Free shipping applies to US order over $50.
The VPRS Foremen RDA has a overall diameter of 22mm, so it'll look great on various mechanical tube mods and box mods. In addition, this RDA includes three drip tips, which is definitely a nice added bonus.
The VPRS Foremen RDA has a 2 post build deck, so it's easy to install your coil builds. Furthermore, this RDA has adjustable bottom airflow and a unique side airflow design. There are there different airflow rings included as well, allowing you to customize the look of this atty on the fly. Lastly, the VPRS Foremen RDA is constructed out of stainless steel material.
All in all, this is a incredible deal for the VPRS Foremen RDA! If you're looking for a cheap RDA to add to your vape collection, then this is the perfect deal for you! For under $5, it's an insane deal. You can get this atomizer at Ecig City for only $4.99!
Product Features:
Overall Diameter: 22mm
2 Post Build Deck
Unique side airflow and Bottom airflow
Includes Three Drip Tips
Includes 3 different rings to change the bottom airflow
Stainless Steel Construction