VooPoo Drag Nano Replacement Pod 4 Pack $5.25 (USA)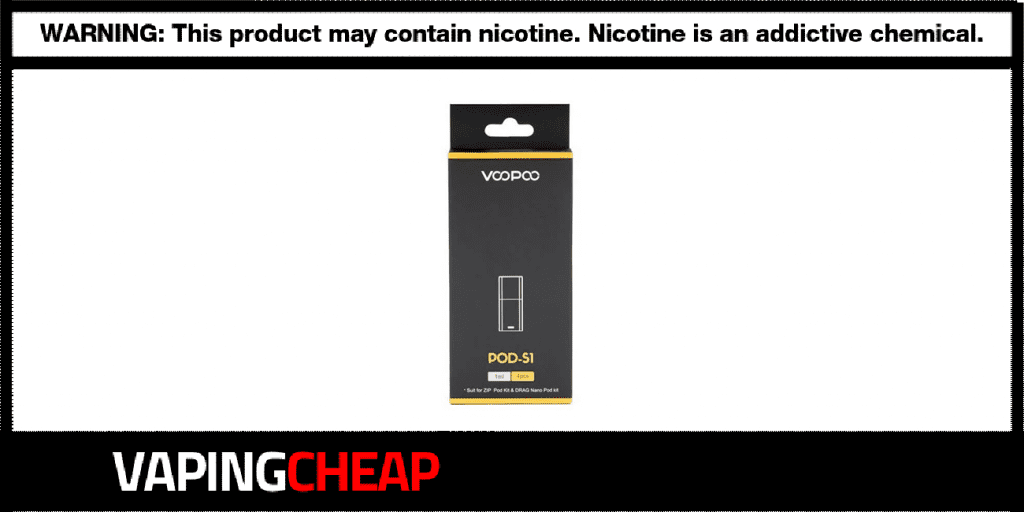 The VooPoo Drag Replacement Pod 4 Pack is now on sale for only $5.25! No coupon code required. It's also in stock and on sale at a China based store for only $6.76 using coupon code "Vapingcheap"!
The Drag Nano Replacement Pod comes in a pack of 4 individual cartridges. Each included replacement pod does have a maximum e-liquid capacity of 1ml.
This may not seem like much, but since they're designed for mouth to lung vaping, you won't be plowing through vape juice like you normally would with other atomizers. These pods can be filled using the side fill ports, so they are quite easy to fill overall.
The Drag Replacement Pods are held into into place via a snap-in connection, so they're secure. Not to mention, the coil resistance within each is 1.8 ohm, so they're not only great for nicotine salts, but higher nicotine freebase e-juices as well! Lastly, these are designed to fit the VooPoo Drag Nano Pod System only.
All in all, this is a great deal for the VooPoo Drag Nano Replacement Pods 4 Pack. If you enjoy using this pod vape, and want to grab some replacement cartridges for cheap, then this is a deal you cannot miss out on!
Drag Nano Replacement Pod Features:
Pack of 4 Individual Pods
Coil Resistance: 1.8 ohm
Design for MTL (Mouth to Lung) Vaping
Maximum E-Juice Capacity: 1ml
Side Fill Port
Snap-In Connection
Compatible with VooPoo Drag Nano Pod Kit Only