VGOD Elite RDA $20.00 (US Shipper!)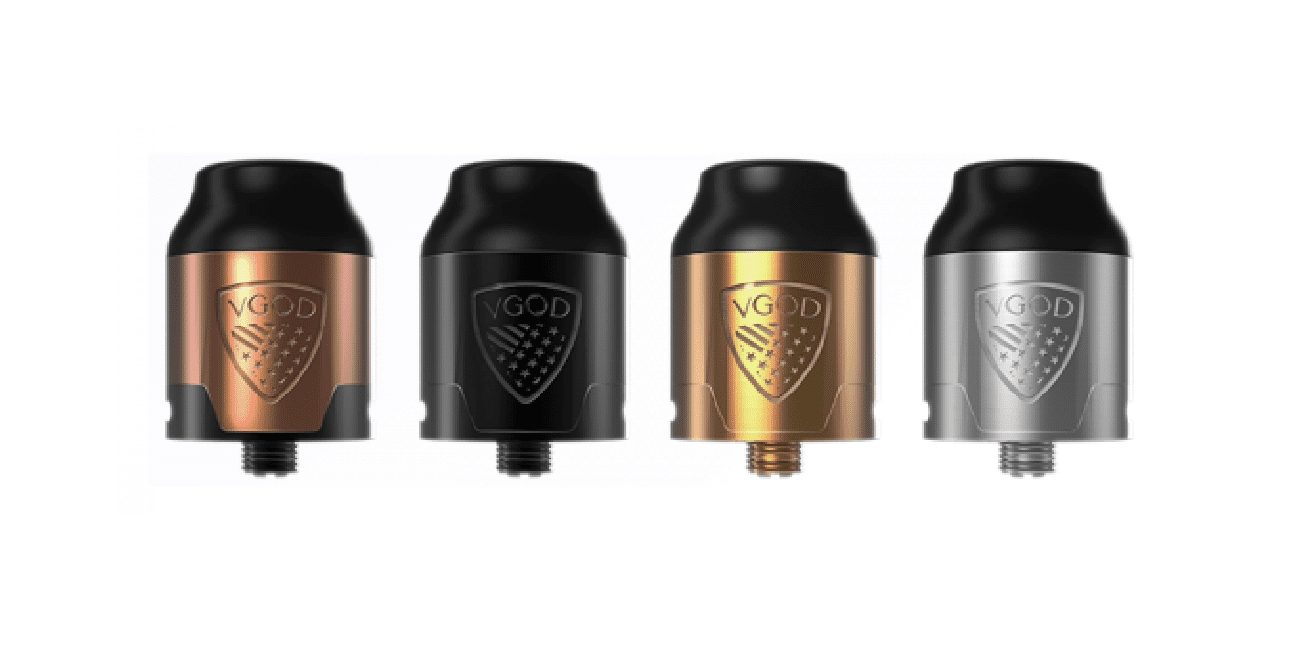 Rebuildable Dripping Atomizer
For a limited time only, the VGOD Elite RDA is now in stock and on sale right here for only $20.00! No coupon code required! The colors available is Stainless Steel, Gold, Black and Copper. Free priority shipping applies to US orders over $50!
The VGOD Elite RDA has an overall diameter of 24mm diameter, so it will look great on most box mods and mechanical tube mods you attach it to. In addition, this atomizer sports a deep juice well, so you can drip a ton of e-juice, allowing you to take quite a few vapes before needing to re-drip. The VGOD Elite RDA does sport a protruding 510 pin as well, which is great for hybrid mechanical mods, but we always recommend to check your 510 on each RDA and make sure it's safe before using any atomizer on a hybrid device.
The VGOD Elite RDA does feature a 2 post build deck, so it's incredibly easy to install your coils. Furthermore, this atomizer has dual bottom airflow, so you'll be experiencing great flavor! Lastly, the VGOD Elite RDA includes a wide bore drip tip, perfect for chasing clouds!
All in all, this is a excellent deal for the VGOD Elite RDA! If you are a fan of VGOD and in the market for a new cloud chasing RDA, then this is a deal you cannot miss! Make sure to check out this deal at CSVape for only $20.00!
Product Features:
24mm diameter
2 post build deck
Bottom airflow
Protruding gold plated 510 connection pin
Wide Bore Drip Tip
Colors Available: Stainless Steel, Gold, Black and Copper