2017 VaporBeast Coupon (10% Discount) E Cigs, E Liquids & More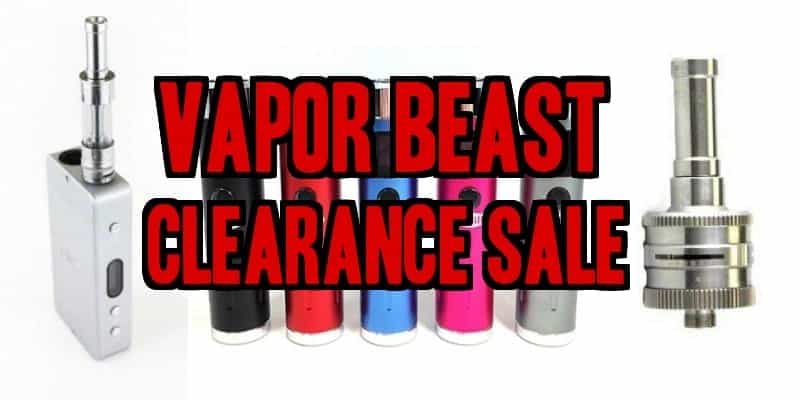 Huge Clearance Sale – Lower Prices!
I was just notified that Vapor Beast has updated their clearance section with more items and even lower prices. You can also save an additional 10% off with coupon code "YEAHBABY".
Clearance Items:
Jaws IGO-W8 RDA $4.47
Chi You Clone $8.97
Panzer Mod $14.37
Akuma Clone $13.47
iTaste MVP 20w $22.08
Surric Gravity Mod Kit $85.47
Eleaf iStick Bending Adapter $2.41
Plus More….
Hurry up and get to this clearance before they start selling out of stuff!
Coupon Code: YEAHBABY