VapJoy Hayabusa RDA $17.55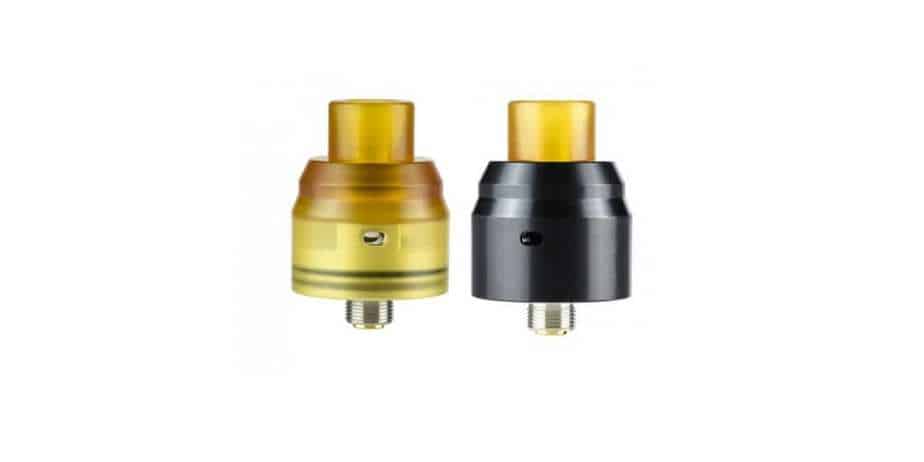 Rebuildable Dripping Atomizer
For a limited time only, the VapJoy Hayabusa RDA is on sale right here for only $17.55 using coupon code "vapingcheap10"! Free shipping applies to most orders over $30. The colors available for purchase are Black, Ultem and Clear. Remember to log into your 3AVape account for a discount!
The VapJoy Hayabusa RDA is primarily constructed out of stainless steel material and includes a wide bore drip tip as well as a beauty ring. In addition, this RDA sports an overall diameter of 22mm, so it will look great on pretty much any device you attach it to! The Hayabusa RDA does include jellyfish cotton and a prebuilt coil.
The VapJoy Hayabusa RDA sports a dual post build deck making it easy to install coils! The deck is primarily designed to accommodate single coil builds. The Hayabusa RDA features adjustable side airflow and when mixed with its compact design, you'll be getting great flavor. Lastly, this RDA includes a Squonk/BF pin, so you can use it on all of your favorite squonk mods!
All in all, this is an excellent deal for the VapJoy Hayabusa RDA! If you are looking for a new single coil atomizer that includes a ton of extras, then this is a deal you can't miss out on! Be sure to check this deal out at 3AVape for only $17.55!
Coupon Code: vapingcheap10
Product Features:
Overall diameter: 22mm
Two post single coil build deck
Adjustable side airflow
Stainless steel construction
Includes a beauty ring, wide bore drip tip, prebuilt coil and cotton
Squonk pin included
Compact Design
Colors Available: Black, Ultem, Clear