VapeSourcing US Warehouse Clearance Sale!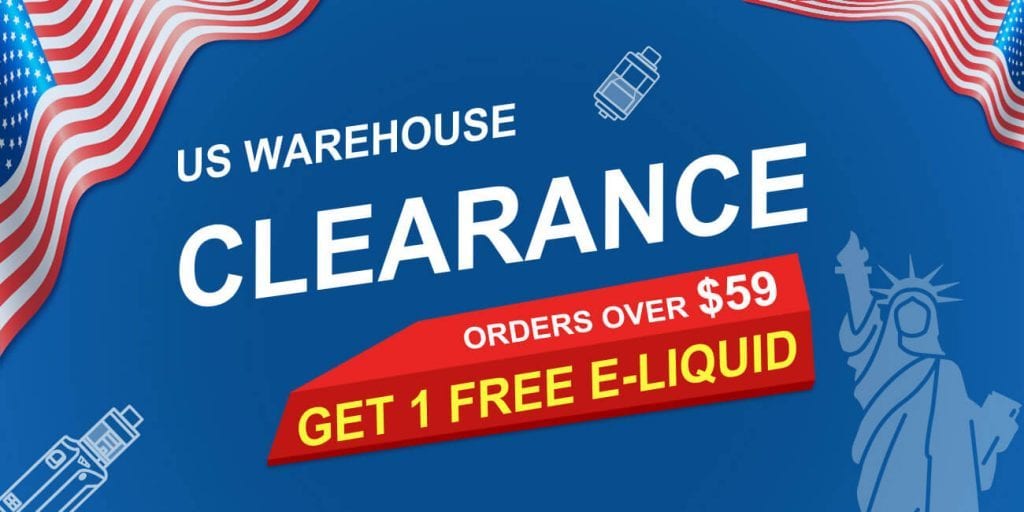 Here's an awesome deal this week at VapeSourcing! With their US Warehouse Clearance Sale, you can get massive savings on tons of different products plus save an additional 10% off using the code "VAPES10". You can also save 18% off Naked 100 using the code "NKD" and if your order total is over $59, you'll get a FREE e-liquid!
There's a wide range of deals going on during their Warehouse Clearance Sale including flash sales! These are timed, and have limited quantities, so jump on those deals quick if you want them. They've also discounted new products from popular brands as well such as Vandy Vape, Smok, VooPoo, Suorin, Eleaf and more.
If you're looking to grab some cheap vape gear plus get some free vape juice, then this is a sale you're not gonna want to miss. It does expire soon! Check out our exclusive VapeSourcing coupon too if you want more discounts for other vape gear.
Promo Codes: VAPES10, NKD
VapeSourcing Sale Details:
Huge Discounts On Clearance
Save Extra 10% off
Free E-Liquid On Orders Over $59
Get 18% Off Naked 100
Multiple Flash Sales
Limited Time Sale
More Great Vape Deals...
---
Mechlyfe Slatra RDA $18.89
The new Mechlyfe Slatra RDA in collaboration with AmbitionZ VaperR is now in stock and on sale from only $18.99! To[...]
Horizon Magico Kit $24.96
For a limited time only, the new Horizon Magico Kit is now in stock and on sale from only $24.96! It's[...]