VapeSourcing Mod & Batteries Sale! Extra 11% Off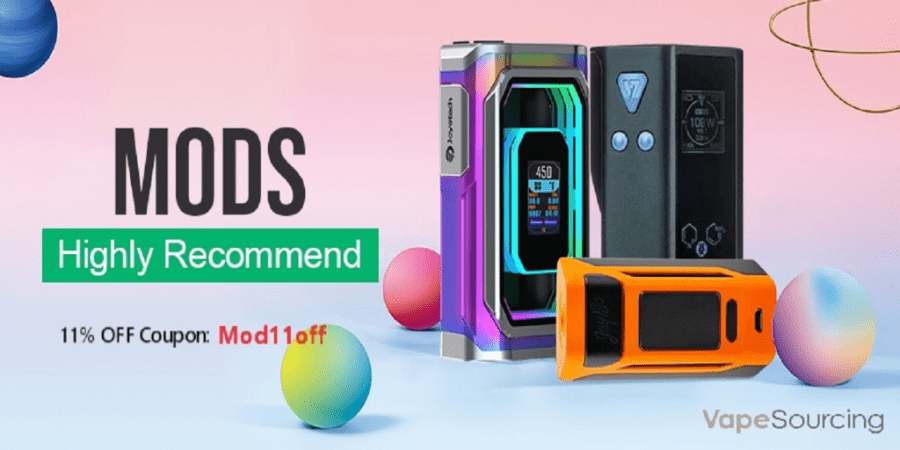 Here's another amazing sale over at VapeSourcing. Take an extra 11% off their already low priced mods and batteries using the code "Mod11off".
During this VapeSourcing Store Sale, you'll be able to save an additional 11% off all mods and batteries. If you haven't shopped here before, then you're in for a treat, especially if you're looking for a new mod. For one, they're already discounted quite a bit, with prices coming in at under $16 before the discount.
On top of that, there's many different brands, and mods available for you to shop from. This discount applies to a wide range of devices as well such as single battery, dual battery, even quad battery and squonker mods.
If you're looking to grab a new vape mod for cheap, then this is a VapeSourcing hardware sale you're not gonna want to miss. Check out our exclusive VapeSourcing coupon too if you want more discounts.
VapeSourcing Sale Details:
Take 11% off Mods & Batteries
Prices as low as under $16 before discount
Sale Includes Variety of Mods (Single, Dual, Quad, Squonk)
Many Brands to shop from
Limited Time Sale