VapeSourcing Women's Day Sale! Up to 70% off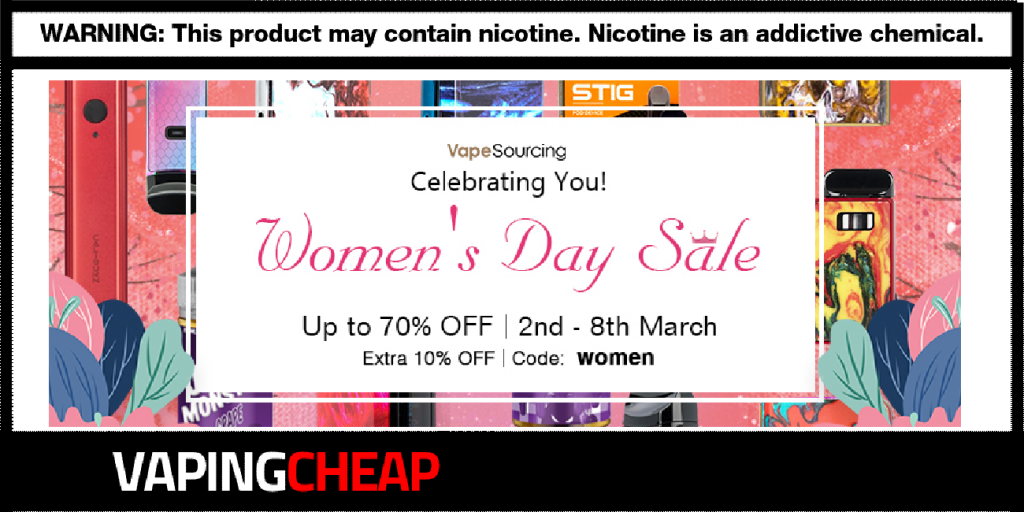 Here's an excellent sale over at VapeSourcing. During their Women's Day Sale, you can save up to 70% off select vape products plus an extra 10% off with code "women".
During this VapeSourcing Store Sale, you'll be getting massive discounts on a bunch of different vape products. This includes all kinds of hardware such as box mods, disposables, high wattage starter kits, atomizers, pod mods, and even discounted bundles. Additionally, you'll find sales as low as around $7!
If you're looking to for huge discounts on vape hardware, then you won't want to miss out on this sale at VapeSourcing. Keep in mind it does end in just under a week, so grab your discounts while you still have time. Check out our exclusive VapeSourcing coupon too if you want more discounts.
VapeSourcing Sale Details:
Save up to 70% off
Take Extra 10% off
Prices as low as around $7
Bundle Discounts
Limited Time Store Sale