Vandy Vape Pulse X Squonk Kit $43.19 (USA)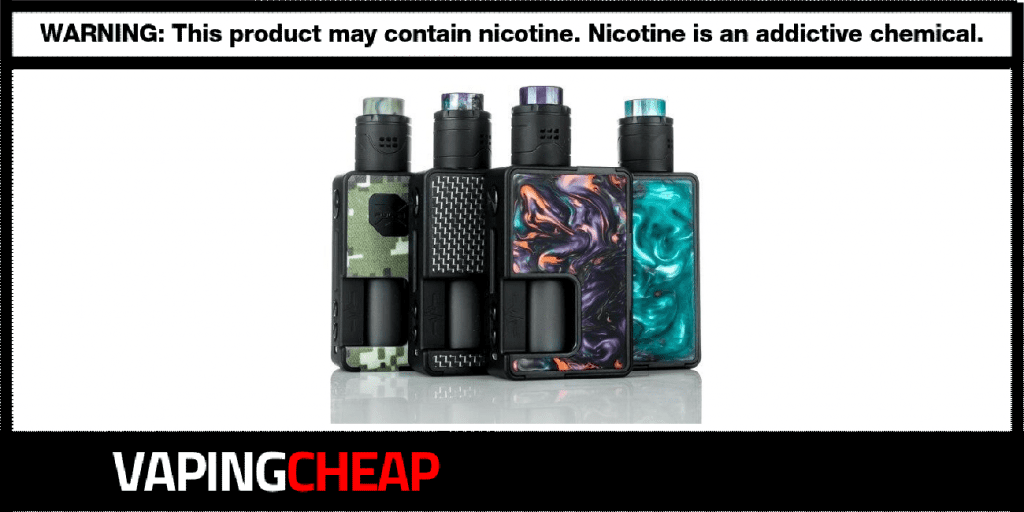 Here's a cheap deal and discount on the Vandy Vape Pulse X Squonk Kit. Get it from only $43.19 with code "TENOFF". Free shipping is included when spending over $75. There are many different color options available for purchase alongside a regular, and "high end" version.
Vandy Vape's Pulse X Squonk Mod requires a single 21700 or 20700 battery for operation, unlike the original which was stuck with just 20700 batteries. In addition, this squonk mod has a maximum wattage output of 90w, plenty to power both single and dual coil atomizers. However, with this setup, it'll be ideal to run a single coil build.
Although this newer version can house a larger battery size, it still remains quite compact, and incredibly lightweight. Carrying it in your pocket or bag will be easy, and the Pulse X Squonk Mod is comfortable to hold with no sharp edges.
When it comes to the included squonk bottle, it does have a large 8ml capacity. It's constructed of silicone material as well, which means it's very easy to squonk with. A light press is all you'll need to fill your BF compatible RDA.
What's great about the Vandy Vape Pulse X BF Box Mod has 8 different user modes including temperature control, allowing you to get multiple types of vape experiences. All of your information is shown on fairly large display screen.
Now, depending on which version you do choose, you'll get either the Pulse X RDA or Pulse V2 RDA. The special edition is what will include the Pulse V2. Both are solid performers, and you won't go wrong with either.
All in all, this is an amazing vape mod deal for the Tony B and Vandy Vape Pulse X Squonk Kit. If you're looking for an affordable 21700 squonk setup, then look no further! Limited quantities are available, so don't miss out.
Vandy Vape Pulse X Squonk Mod Features:
Collaboration Between Tony B & Vandy Vape
Requires Single 21700 or 20700 Battery (Not Included)
Max Wattage Output: 90w
Multiple firing Modes

Power Mode
By Pass Mode
Curve Mode
Temperature Control for Various Wires
And More!

8ml Silicone Squonk Bottle

Easy to Fill & Squonk With

OLED Display Screen
Magnetic Battery Door
Check Out The Tony B & Vandy Vape Pulse X Kit Review