Timesvape Reverie RDA $23.70 (USA)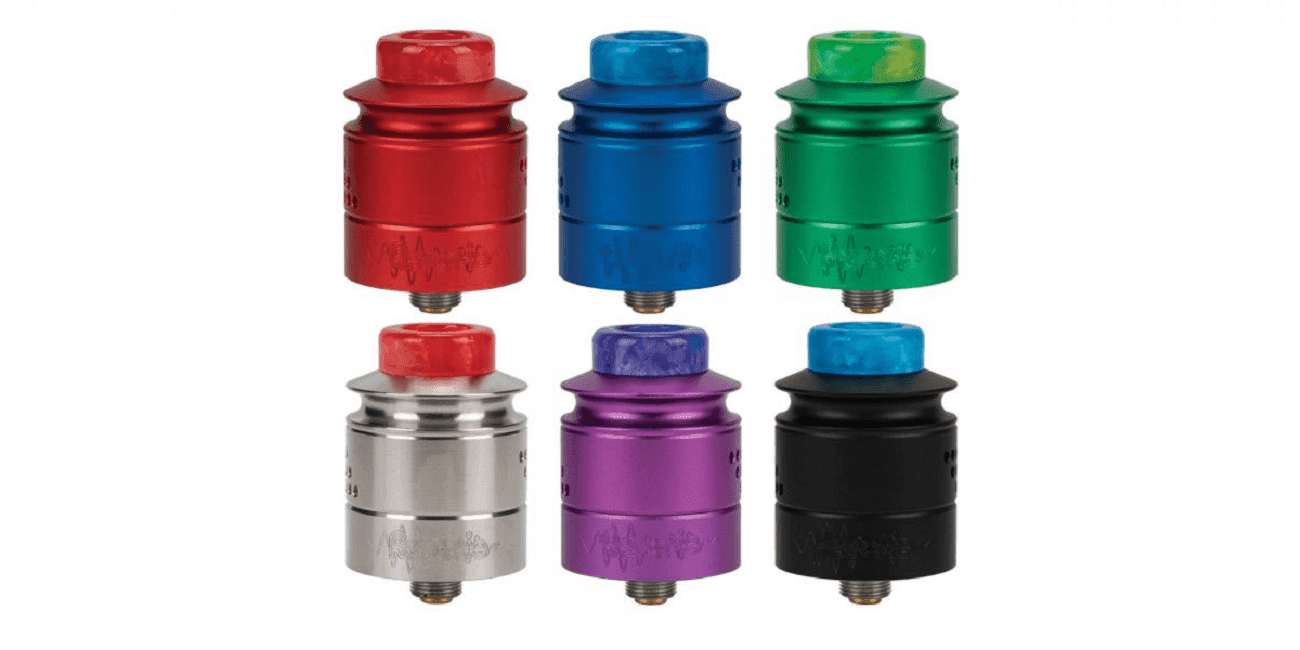 Rebuildable Dripping Atomizer
For a limited time only, the Timesvape Reverie RDA is on sale right here for only $23.70 using coupon code "MERRY"! The colors available for purchase are Blue, Black and Stainless Steel. Free shipping applies to US orders over $50.
The Reverie RDA is a collaboration between the company Timesvape and TenaciousTXVapes! The Timesvape Reverie RDA is primarily constructed out of stainless steel material and includes a wide bore resin drip tip. In addition, this atomizer has an overall diameter of 24mm, so it will look great on most box mods and squonk devices you attach it to!
The Timesvape Reverie RDA sports a dual post vertical coil build deck, making it easy to build on! Furthermore, this atomizer has adjustable side airflow and with its design, you'll get a smooth draw and solid flavor! The adjustable side airflow has a locking mechanism, so it's always in the correct position while vaping. Lastly, this atomizer includes both a stainless steel 510 connection pin and a stainless steel BF/Squonk pin.
All in all, this is an excellent deal for the Timesvape Reverie RDA! If you're interested in trying out vertical coil builds and looking for a RDA that's easy to build on, then this is a deal for you! Be sure to check this deal out at MyVPro for only $23.70!
Coupon Code: MERRY
Product Features:
Overall diameter: 24mm
Deep juice well
Dual post single coil build deck
Vertical coil build deck
Adjustable side airflow
Airflow locking mechanism
Stainless steel construction
Wide bore resin drip tip
Stainless steel 510 connection pin
Stainless steel squonk pin