ThunderHead Creations Tauren Solo RDA $11.24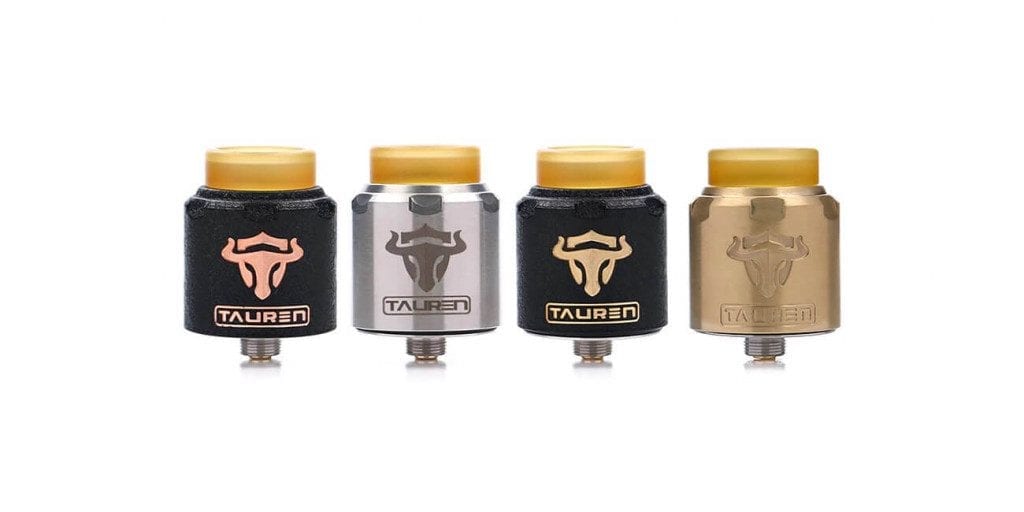 Here's a cheap deal on the ThunderHead Creations Tauren Solo RDA! Grab yours from only $11.24 with no code needed. It's also available at a US shipper for only $21.55 with free shipping over $75 when using code "MFS10". There's a few color options available for you to choose from including Stainless Steel, Brass, Copper, and more.
The new THC Tauren Solo BF RDA sports an overall diameter of 24mm, matching perfectly with most newer box mods and mechanical tube mods. In addition, this atomizer is constructed out of stainless steel, brass or copper material, depening on which color option you choose to get.
Its juice well is quite deep as well, allowing you to fit more cotton, and is just perfect for when using it with your squonk mods. It does come pre-installed with a wide bore Ultem drip tip, so it's comfortable, and great for cloud chasing.
Now what makes the Tauren Solo RDA unique is both the build deck and airflow system. Its angled build deck, which is designed for single coil builds, is easy to build on, and can accommodate rather large builds like Fused Claptons and Aliens.
When it comes to the airflow, it has a 3D honeycomb airflow design, so it hits your coil in 3 different areas including the bottom, side, and top. Not only this, but it has 31 micro air holes, providing a super smooth draw, and amazing flavor production. The airflow is also fully adjustable, so you can fine tune it to how tight or loose you want the draw to be.
All in all, this is an amazing deal for the ThunderHead Creations Tauren Solo RDA. With its airflow design, it's easily a contender for Best RDA, and a must have for you flavor chasers. For the current price, you just can't go wrong.
THC Tauren Solo RDA Features:
Overall Diameter: 24mm
Unique Angled Single Coil Build Deck
Honey Comb Airflow Design

31 Micro Air Holes
Fully Adjustable
Smooth Draw & Excellent Flavor

Stainless Steel, Brass or Copper Construction
Wide Bore Ultem Drip Tip
Deep Juice Well (2ml)
Top Cap Locking System
Gold Plated 510 Connection Pin
Gold Plated BF Pin
What's Included
Full Metal Packaging
THC Tauren Solo RDA (Regular Pin Installed)
Spare Squonk 510 Pin
Hexagon Wrench
Bag of Accessories
Check Out The Tauren Solo RDA Review Video by Mike Vapes
More Great Vape Deals...
---
Vapefly Nicolas MTL Tank $10.79
For a limited time only, the Vapefly Nicolas MTL Tank is now on sale right here for only $11.99! No coupon code required! The colors available[...]