The Sauce LA Flavor Ban Sale! 60ml $4.20 | 120ml $5.04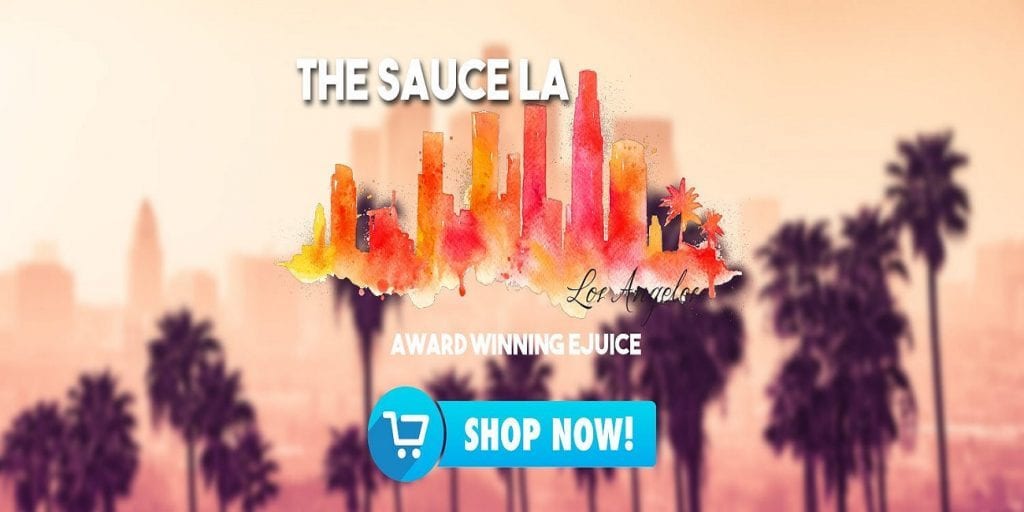 Here's an amazing deal to stock up on some vape juice! Get massive discounts on e-juice at The Sauce LA using the code "SuperDeal"! Free shipping applies to orders over $59.99. This sale makes 120mls as low as $5.04 and 60mls only $4.20!
During The Sauce LA Flavor Ban Sale, you'll be able to stock up on a bunch of flavored e-liquids at a super cheap price. There's multiple brands available including Awesometown, Vaporham Lincoln, and The Sauce. With that being said, there's a ton of different flavors available, and nicotine strengths 0mg, 3mg and 6mg. If a flavor you want isn't currently in stock, definitely check back as their restocking flavors often!
Like mentioned earlier, if you wanna stock up on vape juice, then this is an e-juice deal you're not gonna want to miss out on! We're not sure how long this deal will last, so we recommend jumping on this sale while it's still valid.
The Sauce LA E-Juice Sale Details:
Huge Discounts On Vape Juice
120mls $5.04
60mls $4.20
Free Shipping over $59.99 on USA orders
Wide Selection of Flavors (Awesometown, The Sauce, Vaporham Lincoln)
High VG Blends
Nicotine Strength Options: 0mg, 3mg, 6mg
Limited Time Sale
More Great Vape Deals...
---
Tuglyfe Pod System $2.99!
For a limited time only, Flawless Vape Shop is having their BOGO Sale right here where you can get a two bottles of[...]