The Sauce LA Flash Sale! 120mls $4.93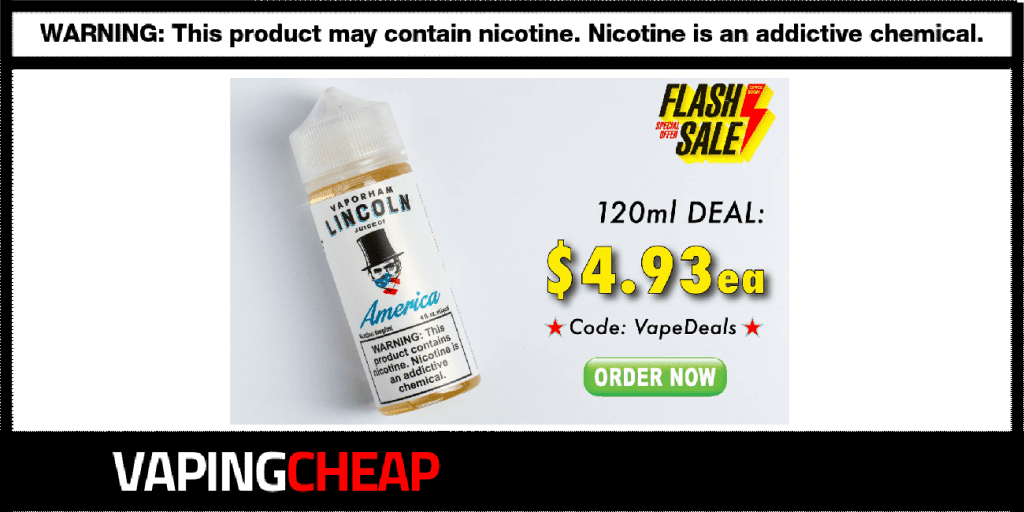 Here's an awesome flash sale over at The Sauce LA. Grab 120ml bottles for just $4.93 when using code "VapeDeals". You can also get 60ml bottles for only $4.10. They've even brought back their free shipping offer, which is included when spending $39.99 or more after the discount. It doesn't stop there either, they've extended this promotion to all flavors in stock!
During the Sauce LA sale, you'll be to get huge discounts on their popular vape flavors. This includes their best selling and award winning Caramel Waffle Cappuccino. When it comes to 60mls, it applies to their Awesometown line, where you'll find incredibly unique and tasty e-liquids. Additionally, all of their e-juices come in 0mg, 3mg and 6mg nicotine strengths, and have a high VG blend.
If you're looking to stock up on large 120ml and 60ml bottles at a cheap price, then you won't want to miss out on this sale at The Sauce LA. Remember, they're now offering free shipping when spending $39.99 or more, so definitely take advantage and save a few extra bucks. For more discounts, check out our Sauce LA Coupon.
The Sauce LA E-Juice Sale Details:
Flash Sale
120ml Bottles $4.93
Awesometown 60ml Bottles $4.10
Sale Applies to All Flavors In Stock
Free Shipping over $39.99 on USA orders
Includes Award Winning E-Juice Flavor & Best Sellers
High VG Blends
Nicotine Strength Options: 0mg, 3mg, 6mg
Limited Time Sale