The Milkman E-Liquid Sale! 60ml $12.99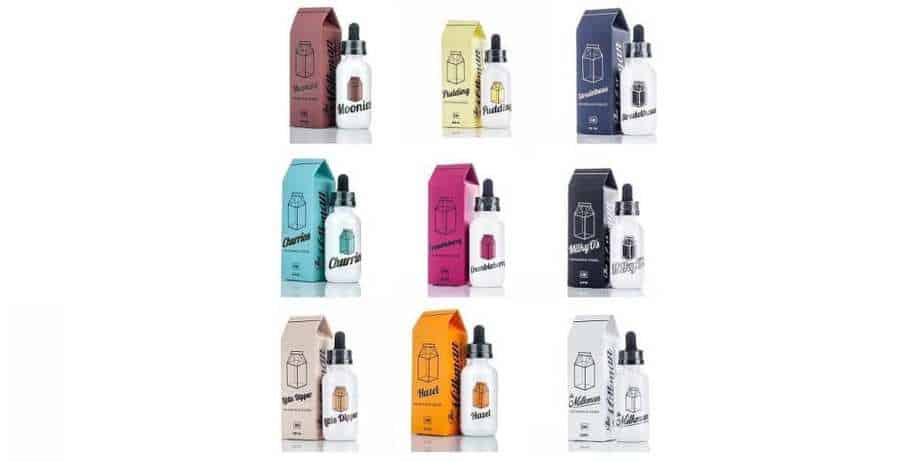 E-Juice Sale
For a limited time only, the Milkman E-Liquid Line is now in stock and on sale right here where you can get 60ml bottle of e-juice for only $12.99! No coupon code required!
During the Milkman E-Liquid Sale, you can get 60ml bottle for only $10.96 using the provided coupon code! In addition, the Milkman E-Liquid line consist of 13 different flavors, which are Churrios, Crumbleberry, Bubble Milk, Melon Milk, Pink Squared, Pixie Tarts, Truffleberry, Hazel, Little Dipper, Milky O's, Moonies, Original and Pudding.
Each of these flavors come in a 60ml glass dropper Bottle, making it easy to travel with and store! However, select flavors may come in a 60ml chubby gorilla bottle. Each flavor available does have a high VG blend, making it great to use in both drippers and tanks! Most e-liquids are available in 0mg, 3mg and 6mg nicotine strengths.
All in all, this is a excellent e-juice sale! If you are looking to try out some premium e-juice or looking to stock up on some of your favorite flavors from the Milkman E-Liquid for cheap, then this is a deal you cannot miss! Make sure to check out this deal at Eight Vape where you can get 60ml bottle for only $12.99!
Store Sale Details:
60ml bottles
Glass Dropper Bottles or Chubby Gorilla Bottles
Nicotine Strength Available: 0mg, 3mg and 6mg
70VG/30PG
13 Flavors To Choose From

Churrios
Crumbleberry
Bubble Milk
Melon Milk
Pink Squared
Pixie Tarts
Truffleberry
Hazel
Little Dipper
Milky O's
Moonies
Original
Pudding