Steam Crave Titan PWM Box Mod $50.85 + Free Shipping!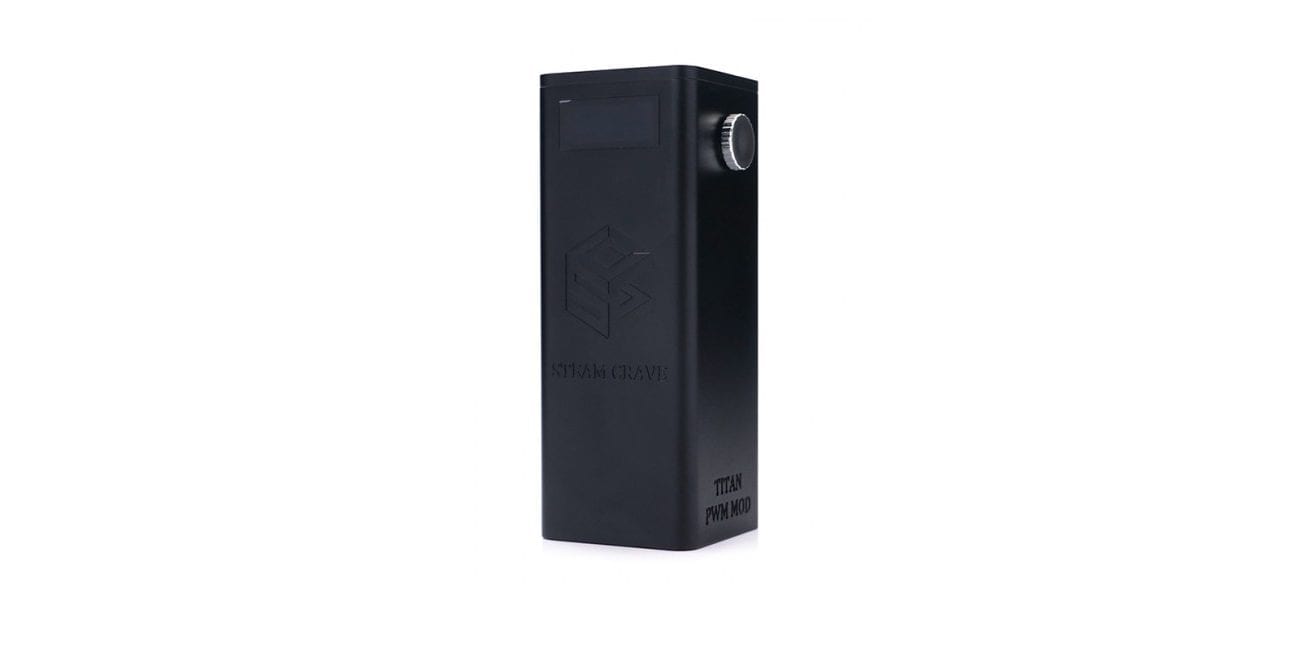 Variable Voltage Box Mod
For a limited time only, the Steam Crave Titan PWM Box Mod is now back in stock and on sale right here for only $50.85 using coupon code "vapingcheap10"! Free shipping applies with this purchase! The colors available for purchase are Black and Silver. The Gunmetal color is available for pre-order. Remember to log into your 3AVape account for a discount.
The Steam Crave Titan PWM Box Mod requires 4 high drain 18650 batteries for operation. In addition, this box mod has a maximum voltage output of 8.4v and a maximum wattage output of 300w. The minimum firing resistance of this device is 0.06 ohm. This vape mod also features an on and off function with 5 clicks of the fire button.
You can adjust the voltage of the Steam Crave Titan PWM Box Mod by simply turning the fire button up or down. What's even better is that this device features a locking function, simply click the fire button 3 times, and the voltage setting it locked. This box mod also sports a small display screen showing voltage output, wattage output and battery life. Lastly, the Titan Mod has multiple safety features, and can house atomizers up to 41mm with no overhang!
All in all, this is an incredible deal for the Steam Crave Titan PWM Box Mod! If you're looking for a new box mod that can fit all of your larger atomizers with zero overhang, then this is a deal you cannot miss! Be sure to check this deal out at 3AVape for only $50.85 after using the coupon code! Remember to act fast, a deal like this may end soon!
Coupon Code: vapingcheap10
Product Features:
Requires 4 18650 batteries for operation (Not Included)
Maximum voltage output: 8.4v
Maximum wattage output: 300w
Minimum firing resistance: 0.06 ohm
On and Off Mode
Adjust the Voltage by Clicking the Fire Button 3 Times
Small display screen
Multiple safety features
Colors available: Silver, Black and Gunmetal