Steam Crave Glaz V2 RTA $32.31 +FS!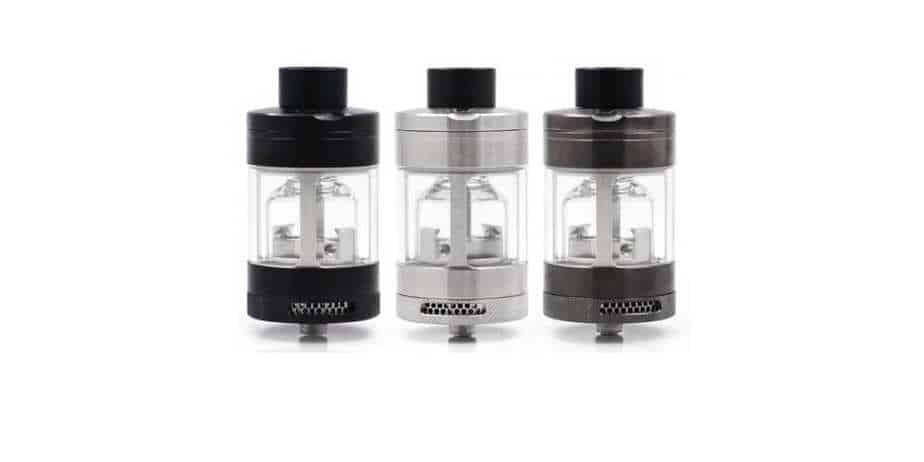 For a limited time only, the Steam Crave Glaz V2 RTA is now on sale in Stainless Steel right here for only $32.31 using coupon code "vapingcheap10"! Free shipping is included with this purchase! The color options Gunmetal and Black are also available for an additional $1.60. Remember to log into your 3AVape account for a discount!
The Steam Crave Glaz V2 RTA has a massive 31mm diameter, so it'll be a great fit for your larger dual, triple and quad battery mods. Since it does have such a large diameter, as expected it holds a maximum e-juice capacity of 7ml and includes an extra 7ml and 10ml tank section. The Glaz RTA features a sliding top cap fill method, making it easy to open and fill!
The Steam Crave Glaz V2 RTA sports an improved postless build deck, making it easy to install bigger coils! Furthermore, this atomizer has an angled bottom airflow design alongside an updated juice flow control system. Lastly, this tank is constructed out of stainless steel material and includes a wide bore drip tip.
All in all, this is a solid deal for the Steam Crave Glaz V2 RTA! If you're looking for a large RTA that'll actually provide great flavor plus tons of clouds, then definitely check out the Glaz V2 RTA. When it comes to bigger tanks, this is definitely one of our new favorites. You can purchase this massive 31mm tank at 3AVape for only $32.31 after using the code!
Coupon Code: vapingcheap10
Product Features:
Overall Diameter: 31mm
Maximum E-Juice Capacity: 7ml
Sliding Top Fill Design
Postless Build Deck
Adjustable Bottom Airflow
Includes An Extra 7ml and 10ml Glass Tank Section
Stainless Steel Construction
Wide Bore Drip Tip