Sourcemore Hot Items Sale! Extra 10% Off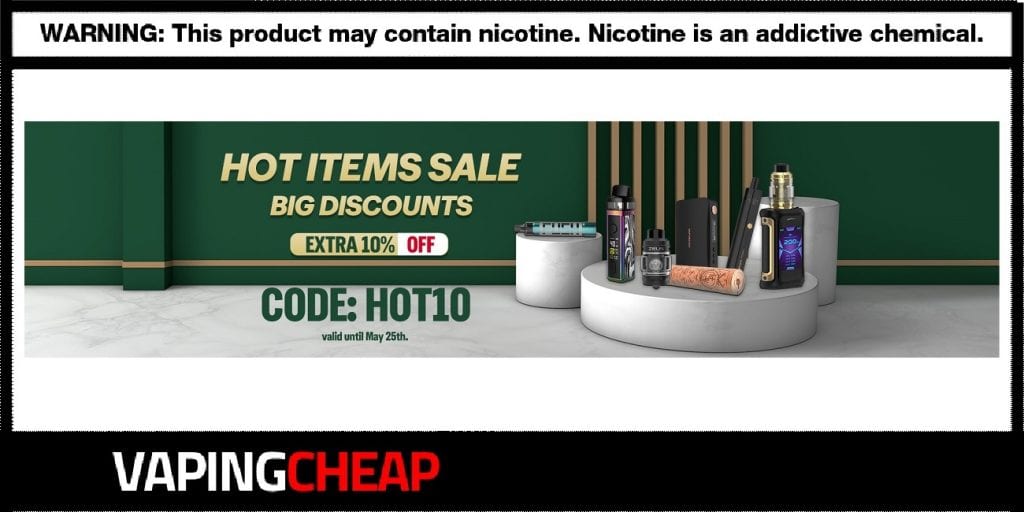 Here's an awesome limited time sale over at Sourcemore! Save up to 64% off plus an additional 10% off some of the hottest vape gear with code "HOT10".
During this Sourcemore Store Sale, you'll be able to get an extra 10% off their already low prices. The best part about this sale is that they're offering this discount on the newest and hottest vape gear! This includes a bunch of brands such as Dovpo, Smok, Vaporesso, Geekvape, Uwell and plenty more.
When it comes to pricing, you'll find replacement pods as low as under $4, pod systems for as low as under $12, vape pens for under $11, and rebuildable atomizers for under $17.
If you're looking for another sale to grab some of the newest and most popular vape hardware at cheap prices, then look no further than this Sourcemore vape sale. For more savings, check out our exclusive Sourcemore Coupon.
Sourcemore Sale Details:
Hot Items Sale
Discounts up to 64% off
Get an extra 10% off sale prices
Huge selection of new arrivals & popular vape brands
Prices as low as under $4
Limited Time Sale