Smok Resa Stick Starter Kit $22.31 (US Shipper!)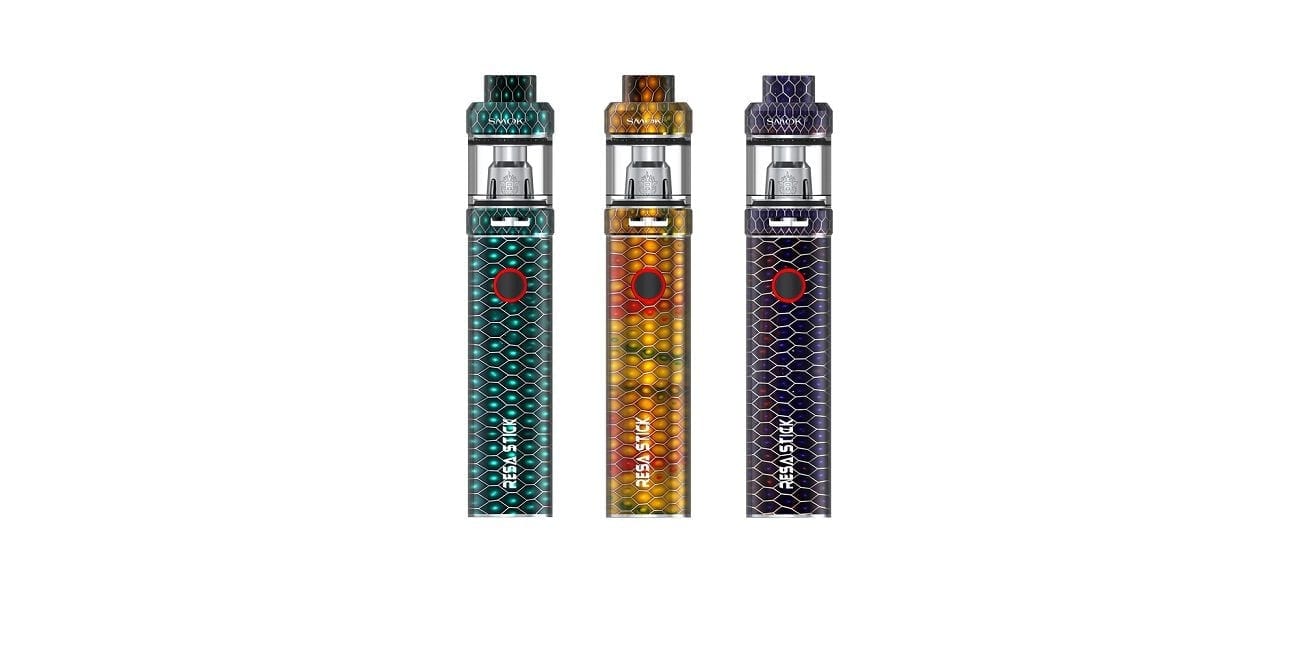 Starter Kit
For a limited time only, the new Smok Resa Starter Kit is now in stock and on sale right here for only $22.31 using coupon code "SAS10"! The colors available for purchase is Rainbow and Red.
The new Smok Resa Stick Starter Kit includes the new Smok Resa Stick Mod and the Smok Resa Baby Sub Ohm Tank! The Resa Stick has an internal 2000mAh battery. In addition, this mod has a maximum voltage output of 4.2v and features a direct voltage output mode. The Resa Stick does sport a unique cobra design and is shaped ergonomically, making it comfortable to hold and use. Lastly, this device has multiple safety features, ensuring peace of mind when using this starter kit!
The new Smok Resa Baby Sub Ohm Tank has an overall diameter of 25mm, so it will sit nicely on the Resa Stick Mod! Not to mention, this tank has a maximum e-juice capacity of 7.5ml and sports an easy to use top fill design. The Resa Baby Tank uses the V8 Coils and includes two replacement coil heads. This tank has adjustable bottom airflow, which ensures great flavor! Lastly, the Resa Baby is primarily constructed out of stainless steel material and has a full resin design to match the Resa Stick.
All in all, this is an amazing deal for the new Smok Resa Stick Starter Kit! If you are looking for a new simple and easy to use starter kit to cloud chase with, then this is a deal you cannot miss! Be sure to check this deal out at Ejuice Connect for only $22.31!
Coupon Code: SAS10
Product Features:
Smok Resa Stick Mod

Internal 2000mAh rechargeable battery
Maximum voltage output: 4.2v
Direct voltage output
Ergonomic design
Full cobra resin design
Multiple safety features

Smok Resa Baby Sub Ohm Tank

Overall diameter: 25mm
Maximum e-juice capacity: 7.5ml
Easy top fill design
V8 Coil Heads

Includes 2 replacement coil heads

Adjustable bottom airflow
Cobra resin design
810 wide bore cobra resin drip tip