Royal Hunter RDA $0.99 (USA)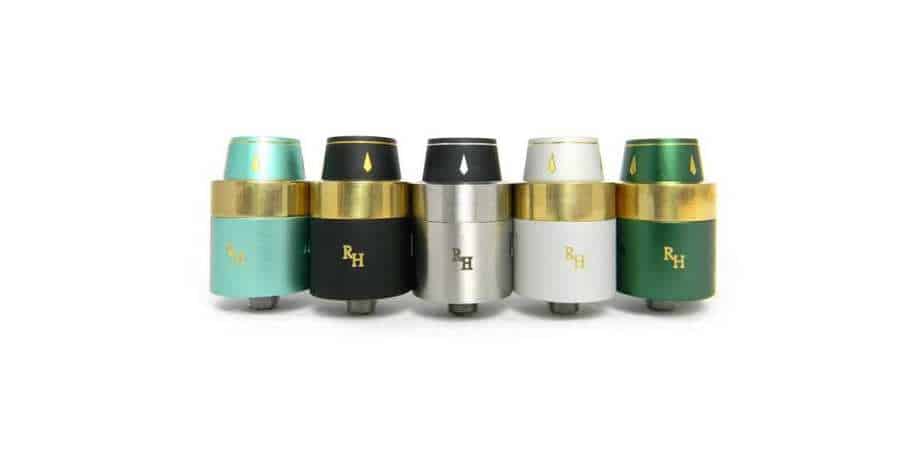 Rebuildable Dripping Atomizer
For a limited time only, the Royal Hunter RDA is now on sale right here for only $0.99! No coupon code required! Free shipping applies to US orders over $50. Various colors are available for purchase.
The Council of Vapor Royal Hunter RDA is primarily constructed of stainless steel. In addition, this atomizer sports an overall base diameter of 22mm, so it'll look great on most box mod and mechanical tube mods you attach it to! Also, this RDA does feature a spit-back guard, so you won't experience any spitback while vaping!
The Council of Vapor Royal Hunter RDA features a four post build deck design, so it's easy to install your coils! In addition, the Royal Hunter RDA features fully adjustable side airflow, and includes a wide bore drip tip! Lastly, this atomizer includes a 510 drip tip adapter, so you can use your own preferred 510 drip tips!
All in all, this is a solid deal for the Royal Hunter RDA! If you're looking for a solid performing 22mm RDA for cheap, then this is a deal definitely worth checking out! Make sure to check out this deal at Ecig City for only $0.99!
Product Features:
22mm Diameter
Stainless Steel Construction
Four Post Build Deck Design
Adjustable Side Airflow
Deep Juice Well
Spit-Back Guard
Wide Bore Drip Tip
Includes 510 Drip Tip Adapter
Includes Bag of Extras