Ripe E-Juice Sale! 100ml Only $6.99!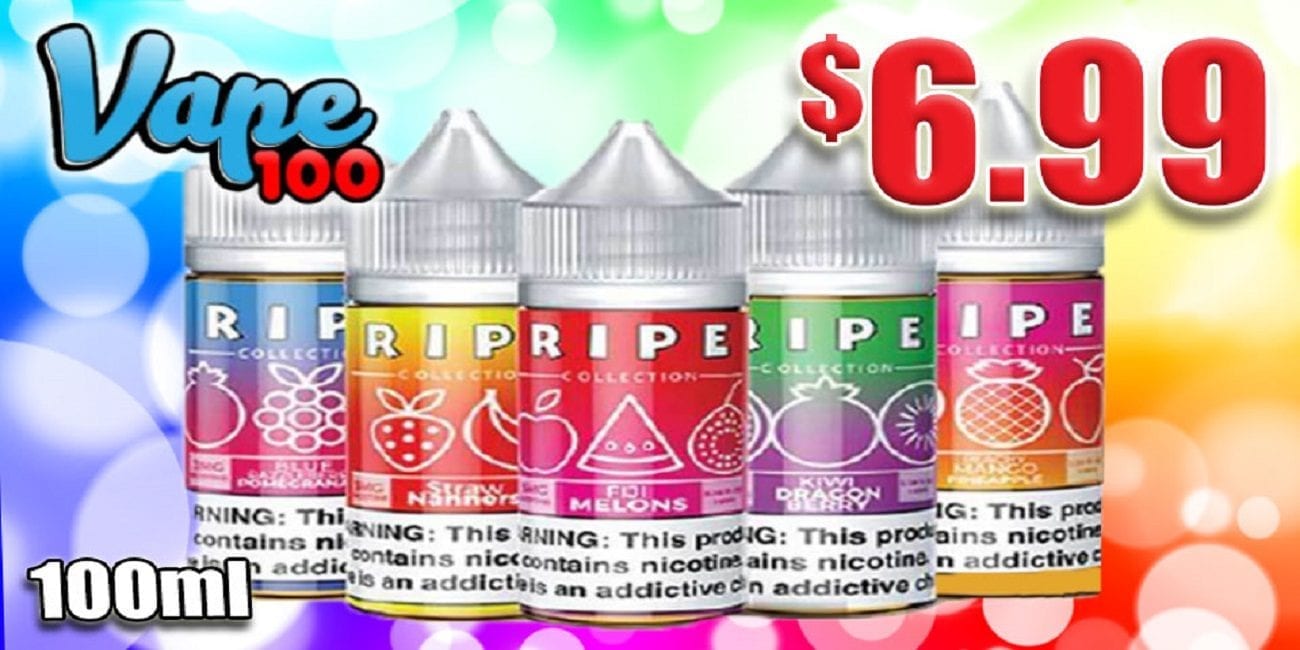 E-Juice Sale
During the Ripe E-Juice Sale right here you can get a 100ml bottle of e-juice for only $6.99! No coupon code required to get this discount! However, for a limited time only, you can use coupon code "TURKEY10" to save 10% off!
During the Ripe E-Juice Sale, you can get a 100ml bottle of e-juice for only $5.99! In addition, this sale includes 5 flavors which are Fiji Melons, Straw Nanners, Blue Raspberry Pomegranate, Peachy Mango Pineapple and Kiwi Dragonberry. Each of these flavors come in a 100ml Chubby Gorilla Bottle, making it easy to travel and drip with! The nicotine strengths available for each flavor is 3mg. Lastly, the full flavor descriptions will be posted below for your convenience!
All in all, this is an excellent e-juice sale! If you're looking to grab some new vape juice for an incredibly cheap price and a fan of fruit flavors, then this is a deal you definitely cannot miss! Be sure to check this deal out at Ejuice Connect for only $6.99 a bottle!
E-Juice Sale Details:
100ml Bottle Sizes
Chubby Gorilla Bottles
Nicotine Strengths Available: 3mg
5 Different Flavors

Fiji Melons: The most exquisite fuji apple and guava ejuice blended together with sweet watermelon for an amazing fruity vape
Straw Nanners: Sweet ripe refreshing strawberries mixed with light notes of bananas bringing you a classically paired ejuice
Kiwi Dragonberry: Kiwi, sweet blueberries, and dragon fruit blended together for you next all day fruity vape!
Blue Raspberry Pomegranate: Tangy blue razzleberry ejuice mixed with hints of sweet pomegranate making this an out of this world vape.
Peachy Mango Pineapple: Peaches and mango complimented by juicy pineapple creating an ejuice that takes you right to the tropics.