Recoil RDA $39.95 + Free Shipping!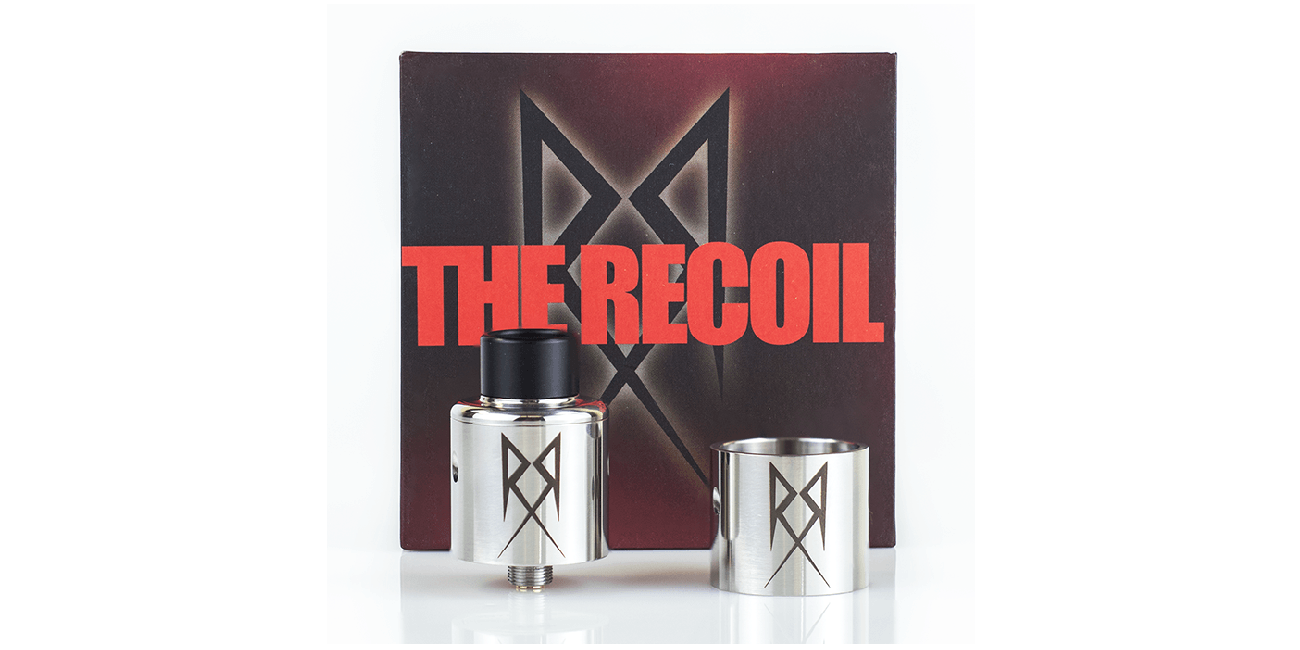 Rebuildable Dripping Atomizer
For a limited time only, the Recoil RDA is now on sale right here for only $39.95! No coupon code required! Free US shipping is included with this purchase! The colors currently available for purchase are Stainless Steel, Red, Purple and Green.
The Recoil RDA by Grimm Green and OhmBoyOC has become a favorite for many vapers! Following the trend, this atomizer has an overall diameter of 24mm. With this diameter, it'll surely look good on almost any device you put it on!
The Recoil RDA features a 4 post deck design with raised negative posts. In addition, this atomizer features side angled airflow for both top caps. You do receive 2 different top caps, one for flavor and the other for vapor production!
All in all, this is a excellent deal for the Recoil RDA! If you are looking for a high quality RDA for a great price, then this is a deal for you! Make sure to check out this deal at Direct Vapor for only $39.95! Act quickly, this deal is for a limited time only!
Product Features:
24mm Diameter
Includes 2 Different Top Caps
4 Post Deck Design
Raised Negative Posts
Enlarged Post Holes
PEEK Insulator
Gold Plated 510 Connection
Wide Bore Drip Tip