Vandy Vape Pulse V2 BF RDA $16.99 (USA)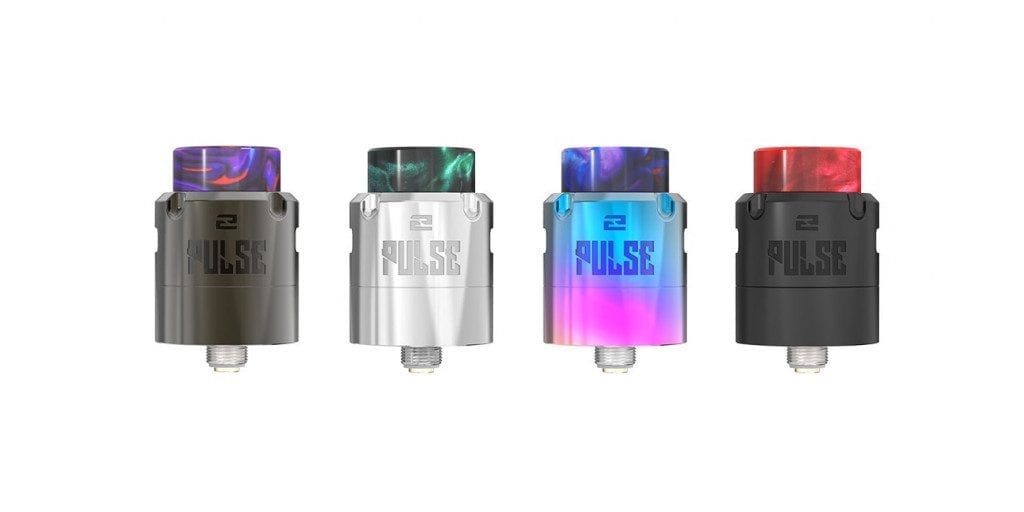 For a limited time only, the Vandy Vape Pulse V2 BF RDA is now on sale for only $16.99! No code needed. There are multiple color options available. It's also available from a vendor in China for only $17.90!
The Vandy Vape Pulse V2 BF RDA is primarily constructed out of stainless steel material and has an overall diameter of 24mm. In addition, this atomizer has 2ml deep juice well, which is perfect for squonking! This atomizer also has a direct to coil side airflow, so you will be getting incredible flavor. There are multiple airflow rings as well, 2 for dual coil builds and 1 for single coil builds, giving you tons of airflow options, and configurations!
Vandy Vape's Pulse V2 RDA has a floating 4 post build deck, so installing your coils will be a breeze. Not to mention, this deck support both single and dual coil configurations, and has plenty of room for exotic coils. Lastly, the Vandy Vape V2 BF RDA does include a 810 PC wide bore drip tip.
All in all, this is an excellent deal for the Vandy Vape Pulse V2 BF RDA! If you're looking for a new RDA that's easy to build on that supports both single and dual coil builds, then definitely check out this deal! At this price, they're sure to go quick!
Pulse V2 RDA Features:
Collaboration Between Tony B & Vandy Vape
Overall Diameter: 24mm
Floating 4 Post Build Deck
Single and Dual Coil Configuration
2ml Deep Juice Well
Direct to Coil Side Airflow
Includes 810 PC Drip TIp