OneVape Lambo 2 Pod System $3.21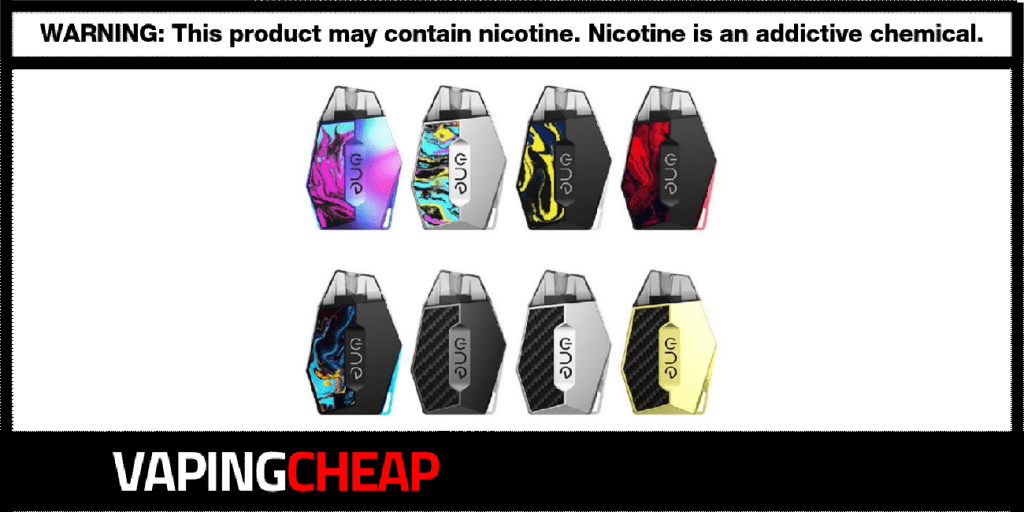 The new OneVape Lambo 2 Pod System is now in stock and on sale for $3.21. The only color option available is gold.
OneVape's Lambo II Pod System Kit is an updated version to the original, keeping a similar form factor and overall design. It still features a unique aesthetic, giving it a premium look and feel.
The goal of this version was to improve performance alongside ease of use. It now features a draw activated firing system, so there's no need to press any buttons or switches.
The OneVape Lambo 2 Pod Kit sports an internal 360mAh battery, good for about 270 puffs when it's fully charged. Included with this pod vape, you do receive two cartridges. Each pod does have an e-liquid capacity of around 2ml, and does feature a simple bottom fill system. These pods also feature a unique circulating convection air passage, avoiding any reserve air intake allowing for a smooth vape experience.
All in all, this is a great vape pod deal. If you were a fan of the original or looking for a uniquely designed pod kit, then this is a deal for you! The best part about this one is that it does include two refillable pods, rather than one, which is always a good thing!
One Vape Lambo II Pod Kit Features:
Built In 360mAh Battery

Charged via Micro USB Cable (Included)

Draw Activated Firing System
Wattage Output Range: 7w - 12w
Zinc Alloy, Plastic, Carbon Fiber & PC Construction
New Airflow Split Design
Includes 2 Refillable Cartridges

~2ml E-Liquid Capacity
Bottom Fill Port
Unique Circulating Convection Air Passage

Ergonomic Form Factor
Multiple Unique Color Options
Check Out The OneVape Lambo 2 Review