Om Vapor's New Years Sale! 120mls $5.99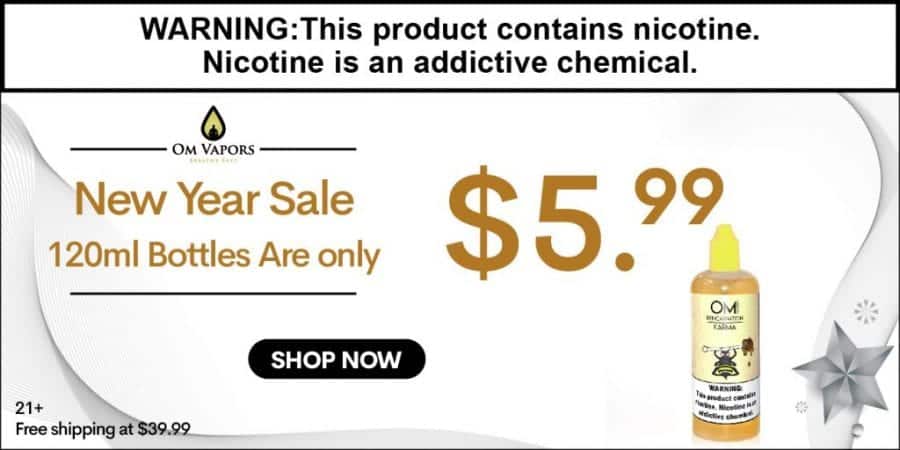 Om Vapors is having their New Years Sale! Get large 120ml bottles for just $5.99! No code required to get this price. Free USA shipping applies to orders over $39.99.
During the Om Vapors New Years Sale, you can get 120ml bottles for only $5.99! There's a ton of different vape flavors you can choose from including fruit, dessert, beverage, tobacco and more. In addition, they've got multiple nicotine strength options including 0mg, 1.5mg, 3mg and 6mg. Lastly, Om Vapors has over 50 flavors and Umba has 15 different flavors to choose from, so no matter what your favorite flavor profile is, they've got you covered.
If you're looking to try out some new flavors at a super cheap price, then this is an e-juice deal you're not gonna want to miss out at Om Vapors. We're not sure how long this sale is extended to, so stock up while you can.
Om Vapors Sale Details:
120ml for only $5.99
Over 50 flavors to choose from
Nicotine Strengths: 0mg, 1.5mg, 3mg, 6mg
High VG Blends (70VG/30PG or 75VG/25PG)
Limited Time Sale