OBS KFB2 AIO Starter Kit $16.15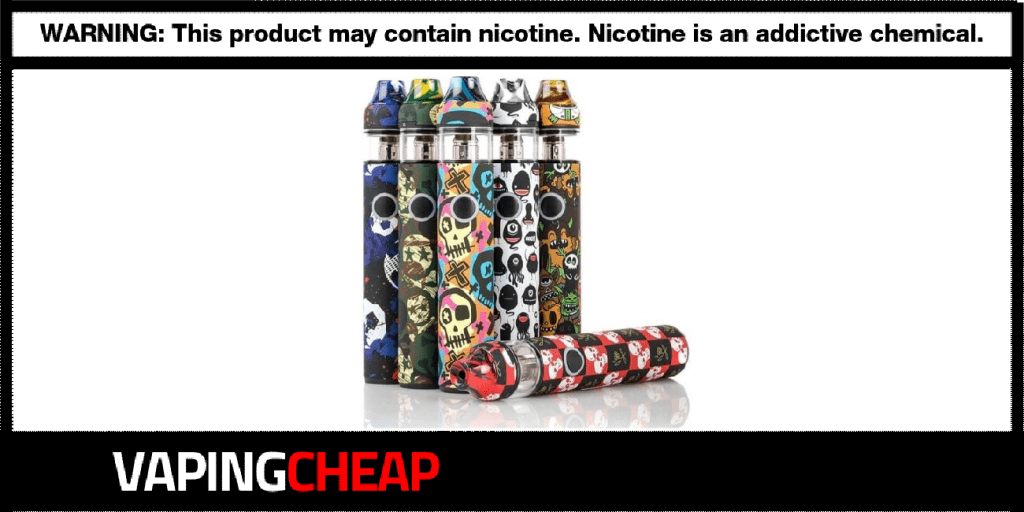 For a limited time only, the OBS KFB2 AIO Starter Kit is now on sale for only $16.15 using code "SUMMER". It's also available at a discount from another China based shipper for only $27.95 plus free worldwide shipping. There's a ton of unique color options you can choose from.
This vape kit by OBS sports an all in one design. In addition, it has an overall diameter of 20mm alongside a height of 112mm. The OSB KFB AIO also features an internal 1,500mAh battery, and can be charged using the micro USB port.
Also, it provides a constant voltage output of 3.5v, allowing for a consistent vape experience. Not to mention, it has tons of safety protections built in. It is user friendly as well since it does feature a simple single button operation.
The included tank has a maximum vape juice capacity of 2ml, and can be filled with its sliding top fill design. At the top, you'll also find a matching wide bore drip tip, which is definitely a nice touch. Included in the packaging, you'll get two different coils. Firstly, a 0.6 ohm mesh coil designed to be vaped with regular e-liquid. Secondly, you'll get a spare 1.2 ohm coil which is great for nicotine salt e-juices. Lastly, it has airflow slots that support both Mouth to lung and direct lung vaping.
All in all, this is an excellent deal on the OBS KFB2 Starter Kit. If you're looking for a cheap all in one kit, then this is deal definitely worth checking out. Remember, this vape starter kit deal is valid for a short time only.
OBS KFB2 Starter Kit Features:
All In One Design
Internal Battery

1,500mAh Capacity
Micro USB Charge Port

Single Button Operation
Constant Voltage Output (3.5v)
Primarily Constructed of Zinc Aluminum
E-Liquid Capacity: 2ml
Top Fill
Dual Airflow Slots
Includes 2 Replacement Coils

0.6 ohm S1 Mesh (Direct Lung - Regular E-Liquid)
1.2 ohm N1 (Mouth to Lung - Can Use Nicotine Salts)

Many Safety Features

Low Voltage Protection
Over Time Protection
Short Circuit Protection
Voltage Protection
Overcharge Protection
Over Temperature Protection

Wide Bore Drip Tip
Various Unique Color Options
Check Out The OBS KFB2 Kit Review