MyVpro VandyVape Pulse BF Mod Giveaway!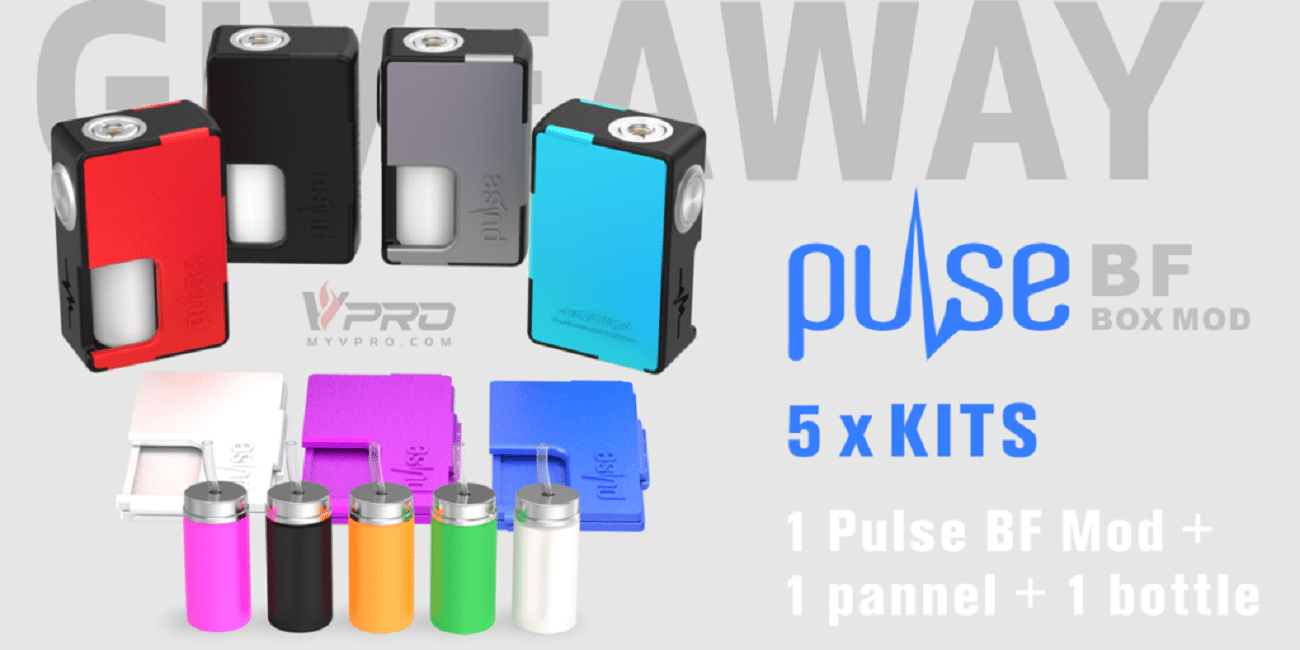 Sponsored by MyVpro.com, vaping cheap readers will have a chance to win the newly released VandyVape Pulse BF Mod Kits. There will be 5 winners! Each will receive a VandyVape Pulse BF Mod Kit, which includes a Pulse BF Mod, a replacement panel, and a bottle.
About MyVpro:
MyVpro.com is an authorized retailer of many top vaping brands, such as GeekVape, VandyVape, Coil Art, SMOK, Wotofo, Asvape, Vaporesso, 528 Customs, Horizon, iJoy, Joyetech and more. They are located in the U.S. Fast shipping is guaranteed, and customer service inquiries are answered quickly and professionally. They offer devices for all levels of vapers, from novices to aficionados. They are sure to have exactly what you need for a price you can afford!
Prizes:
5 Winners
Each winner will receive a VandyVape Pulse BF Mod Kit (Includes Pulse BF Mod, Replacement Panel, and Bottle)
Enter Below…
MyVpro VandyVape Pulse BF Mod Giveaway!

Make sure you enter with a good e-mail address that you check often. We've have had a number of winners who never respond to the winning e-mail and lost their prize. Please use your primary e-mail address to enter. Thanks.
Winners are listed on our Facebook Page or in the Giveaway Box listed above within 1 week of the Giveaway end date.
Winners will be notified by e-mail from MyVpro and have 72 hours to claim the prize. Last day to enter is November 10th, 2017 at 11:59 pm EST. Winners will be drawn and notified within 1 week of giveaway closure.
This giveaway is open to Vaping Cheap subscribers only. Be sure to confirm your email subscription in the followup email.
Vaping Cheap reserve's the right to disqualify contestants. Contestants shall not enter multiple times or use multiple accounts to enter. Fraudulent activities will be monitored and will lead to exclusion of all current and future sweepstakes/giveaways.
Due to FDA Regulations MyVpro does require a small payment from each prize winner.
This sweepstakes is open to everyone but If you live outside the USA you will be required to pay shipping and handling to win a prize.