MyFreedomSmokes Wicks, Wire & Mesh Sale! Save 20% OFF!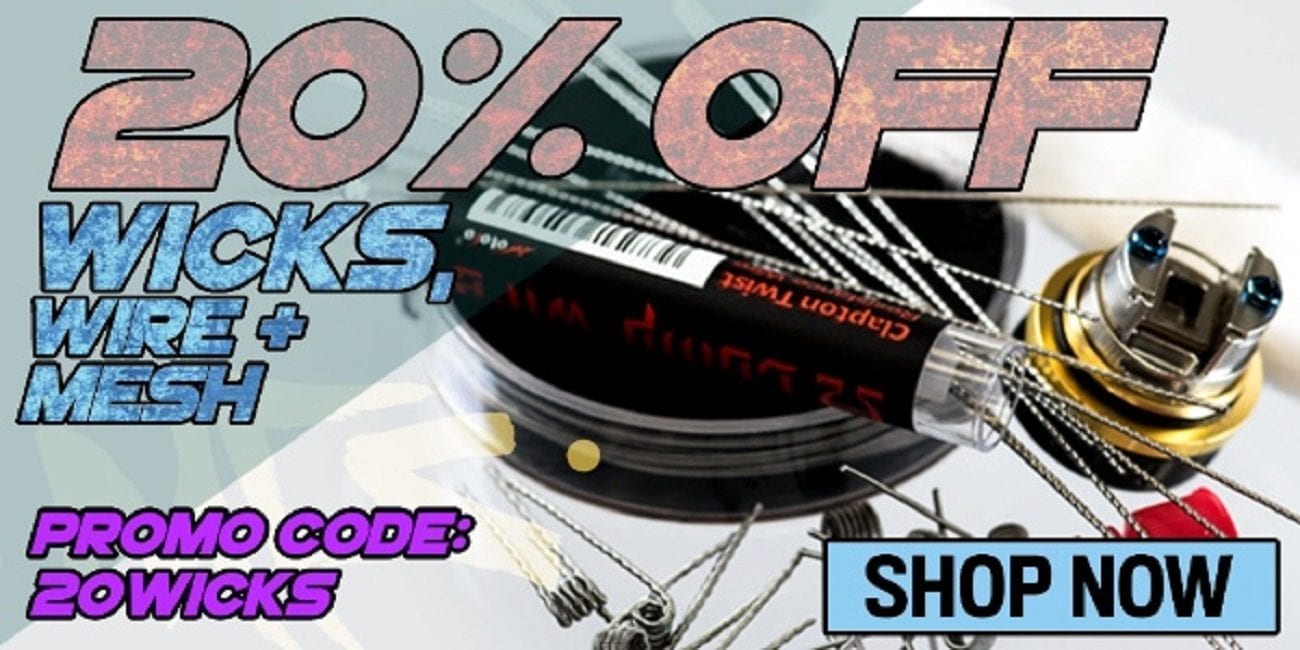 Store Sale!
For a limited time only, MyFreedomSmokess is having their Wick, Wire and Mesh sale right here where you can save 20% off wick and wire using coupon code "20WICKS"! Free shipping applies to US orders over $75.
During the MyFreedomSmokes Wick, Wire and Mesh Sale, you can save 20% off using the provided coupon code. This sale does include their pre-made Clapton wire, and you can get a spool for as low as $3.96! So if you've been wanting to try out some great pre-made Clapton wire for cheap, then this is a great sale to do so! Not to mention, this sale does include wide range of wire, so you have tons of different options to choose from. Lastly, they have a great variety of wick available from popular brands such as Cotton Bacon!
All in all, this is a excellent store sale! If you're looking to stock up on some wire or wick for cheap, then this is a deal you definitely cannot miss! Make sure to check out this deal at MyFreedomSmokes where you can save 20% off on Wicks, Wire and Mesh!
Coupon Code: 20WICKS
Store Sale Details:
20% off Wick & Wire
Wide Range of Wicks & Wires
Various Brands Available
Free Shipping on US orders over $75
Limited time sale