MyFreedomSmokes Mod Batteries Sale! 20% Off!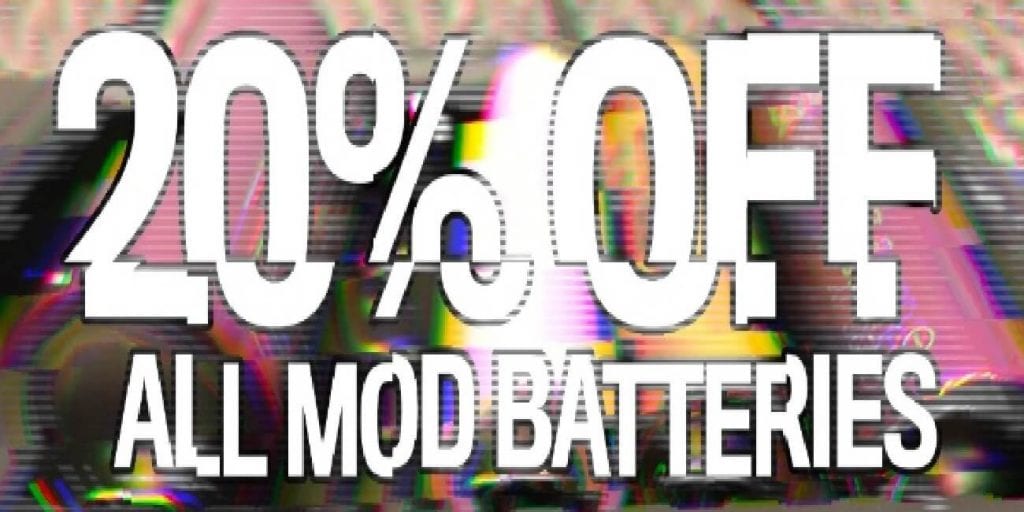 Here's another great weekly sale over at MyFreedomSmokes! Save 20% off Mod Batteries using the code "MODBATT20". Free shipping is available on USA orders over $75.
With this weekly sale over at MyFreedomSmokes, you'll be able to save 20% off Mod Batteries. This does include a variety of 18650, 26650, 20700 and even 21700 batteries! There's multiple brands available too such as Samsung, Efest, IJoy, Hohmtech, Vapcell and more.
If you're looking to stock up on some batteries for your external battery mods, then this is a deal you cannot miss out on. With this sale, you'll get some pretty awesome prices, and they don't run this type of sale often, so definitely get on this deal while it's still valid. If you want more savings, check out our MyFreedomSmokes Coupon.
MyFreedomSmokes Sale Details:
Save 20% off Mod Batteries
Great Selection of Batteries (18650, 20700, 21700 & More)
Multiple Brands Available
Limited Time Sale