Kilo Black Series 4 Pack Bundle (400ml) Only $41.40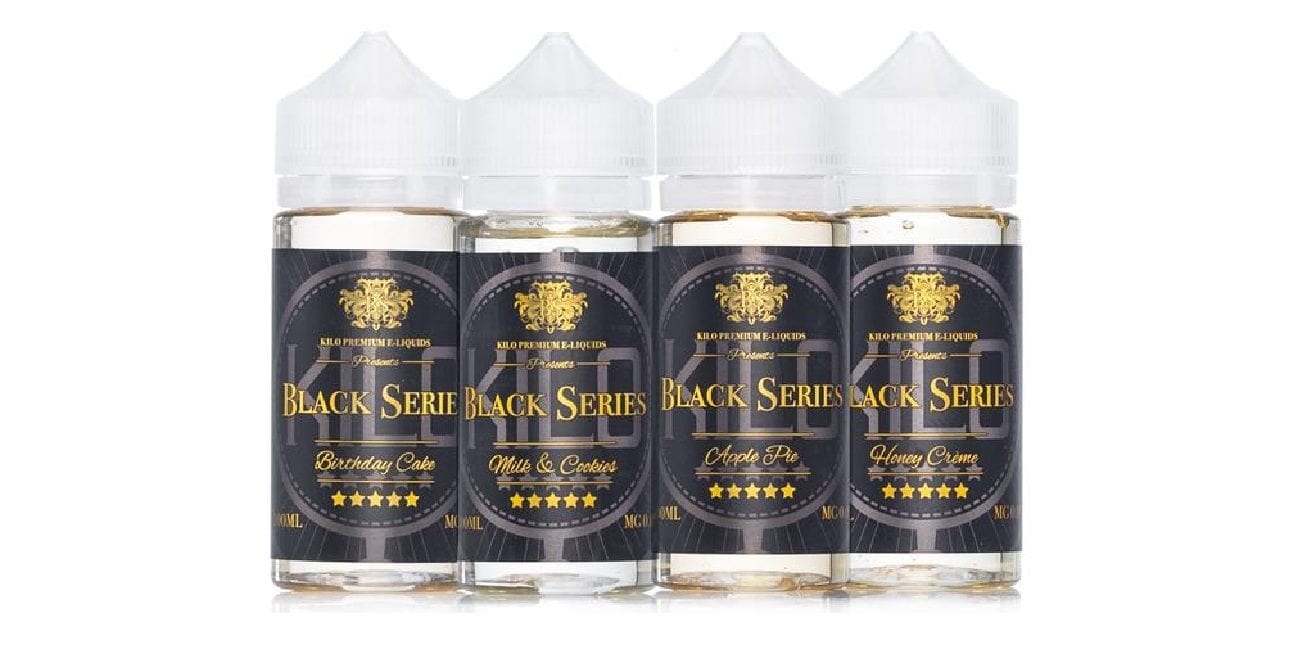 E-Juice Sale!
For a limited time only, the Kilo Black Series 4 Pack Bundle is now in stock and on sale right here for only $41.40 using coupon code "Vape10"!
The Kilo Black Series 4 Pack Bundle is currently available in 0mg, 3mg and 6mg nicotine strengths. In addition, each flavor in this bundle comes in a 100ml Chubby Gorilla Bottle, which makes it easy to travel and drip with! This e-juice bundle comes with 4 different flavors which are Apple Pie, Birthday Cake, Honey Creme and Milk and Cookies. Each flavor included in this bundle does have a high VG blend, so they'll vape great in most atomizers such as RTAs, Sub Ohm Tanks, RDAs and more!
All in all, this is a incredible deal for the Kilo Black Series 4 Pack Bundle! If you are a fan of dessert flavored e-juices or simply want to try the entire line of Kilo Black Series at a solid price, then this is a deal you cannot miss! Make sure to check out this deal at Ultimate Vape Deals for only $41.40!
Coupon Code: Vape10
Product Features:
4 x 100ml Chubby Gorilla Bottles (400mls in Total)
High VG Blends
Nicotine Strengths Available: 0mg, 3mg and 6mg
Includes 4 Different Flavors

Apple Pie: Freshly baked, warm apple pie
Birthday Cake: A creamy vape rendition of the classic birthday party centerpiece.
Honey Creme: Rich vanilla ice cream drizzled with sweet honey.
Milk And Cookies: Soft, freshly baked cookies dunked into a glass of fresh milk.