JUUL Starter Kit $37.49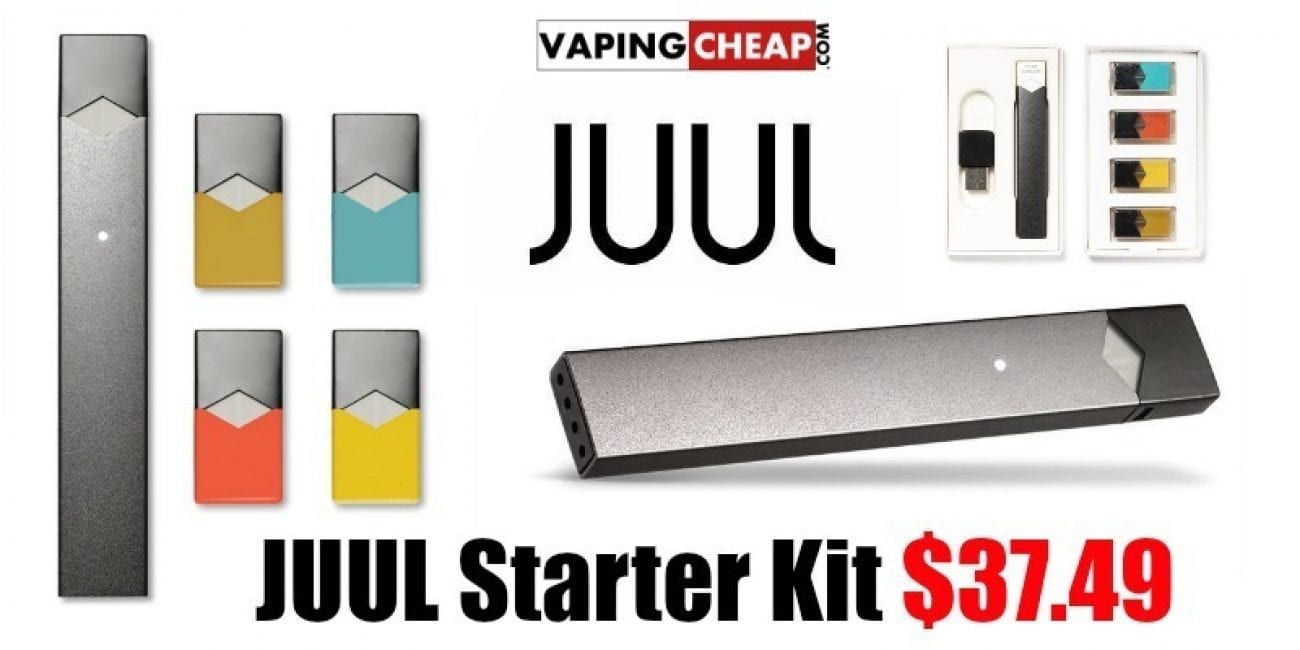 CigaLike Vape Starter Kit
The JUUL is a new cigalike style e-cigarette made by PAX labs and right now their offering Vaping Cheaper readers a special 25% off discount valid on all products. That means you can pick up the JUUL starter kit for only $37.49 when you use coupon code "VAPINGCHEAP-25%OFF" at checkout. You can also save 35% on JUULpods and accessories with the coupon code above.
We all know people who have been turned off vaping due to the ever-increasing size of devices or the fact that it's not satisfying enough. Well, the JUUL has set out to solve these problems. It's compact size is much closer to the size of a cigarette and its automatic draw, which turns on as you inhale, more closely resembles smoking.
Most importantly, the JUUL uses a proprietary juice which contains Benzoic Acid, a naturally occurring acid found in the tobacco plant. This ingredient helps the nicotine absorb into your body faster, providing users with an experience more similar to smoking tobacco (see the graph below).
I first tried the JUUL at the ECC and I thought it was an interesting new device. The special juice provided a "nicotine buzz" very quickly after taking a few puffs and I actually felt the hit in the back of my throat, something I have missed since switching to ecigs. More recently, I received a sample starter kit from JUUL and to my surprise I have actually been using and enjoying it. The only real downside to this device is that the JUULpods are not refillable and cost quite a bit.
The JUUL starter kit is a perfect device for anyone who wants to quit smoking or for anyone having trouble making the switch from smoking to vaping (for the reason I mentioned above). I can also see the JUUL being used by vapers who want a discrete device that provides a nicotine fix with just a few hits. I know that I will continue using my JUUL in this way.
Want to give the JUUL a try or need a great Christmas gift for a current smoker? Just make sure to take advantage of the offer below before it expires on November 30th.
Coupon Code: VAPINGCHEAP-25%OFF
JUUL Starter Kit Includes:
1 x rechargeable JUUL device
1 x Multi JUULpod 4-pack*
USB charger
1 year device warranty