Hotcig RSQ NS Squonk Kit $41.85 + FS!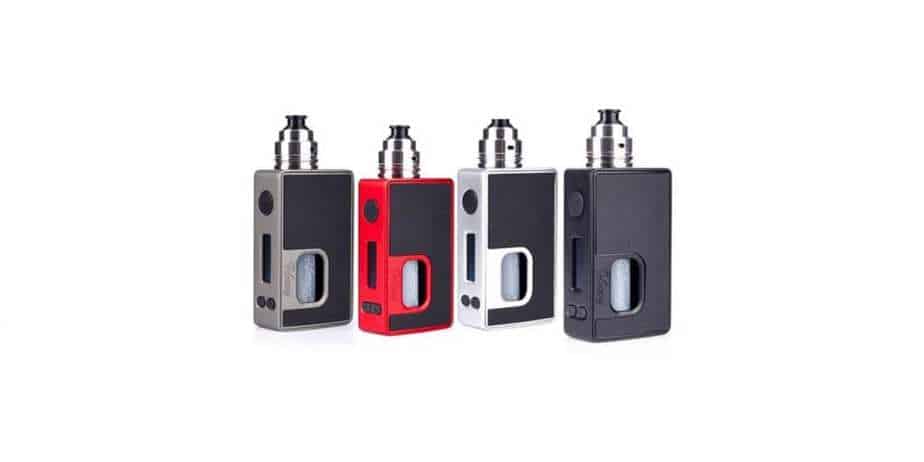 Squonk Kit
For a limited time only, the Hotcig RSQ NS Squonk Kit is on sale right here for only $41.85 using coupon code "vapingcheap10"! Free shipping is included to most countries with this purchase! The colors available for purchase are Silver and Black. Remember to log into your 3AVape account for a discount!
The Hotcig RSQ NS Squonk Kit includes the Hotcig RSQ Squonk Mod and the Nerissa RDA! The RSQ Squonk Mod requires a single 18650 battery for operation. In addition, this device has a maximum wattage output of 80w and a minimum firing resistance of 0.1 ohm. This mod has temperature control for Ni, Ti and SS wires and also has TCR mode. The RSQ Mod includes 2 8ml silicone squonk bottles, which are easy to press and squonk with.
The Nerissa RDA has an overall diameter of 23mm, so it'll look great attached to the RSQ! This atomizer is primarily constructed out of stainless steel and acrylic material. The Nerissa sports a two post single coil build deck, so it's incredibly easy to install your coil. This atomizer does feature adjustable side airflow, and with its compact size, you'll get great flavor! Lastly, this RDA includes a gold plated squonk pin.
All in all, this is a solid deal for the Hotcig RSQ NS Squonk Kit! If you're after a compact squonk kit that includes both an RDA and Squonk Mod, then this is a deal you cannot miss! Be sure to check this deal out at 3AVape for only $41.85, plus FREE shipping!
Coupon Code: vapingcheap10
Product Features:
Hotcig RSQ Squonk Mod

Requires a single 18650 battery (Not Included)
Maximum wattage output: 80w
Minimum firing resistance: 0.1 ohm
Powered by the advanced HM Chip
Temperature Control: Ni, Ti and SS wires
TCR Mode
Includes 2 8ml Silicone Squonk Bottles

Nerissa RDA

Overall diameter: 23mm
Two post build deck
Adjustable side airflow
Stainless steel and acrylic construction
Gold plated squonk pin