Hometown Hero Sale! 20% Off!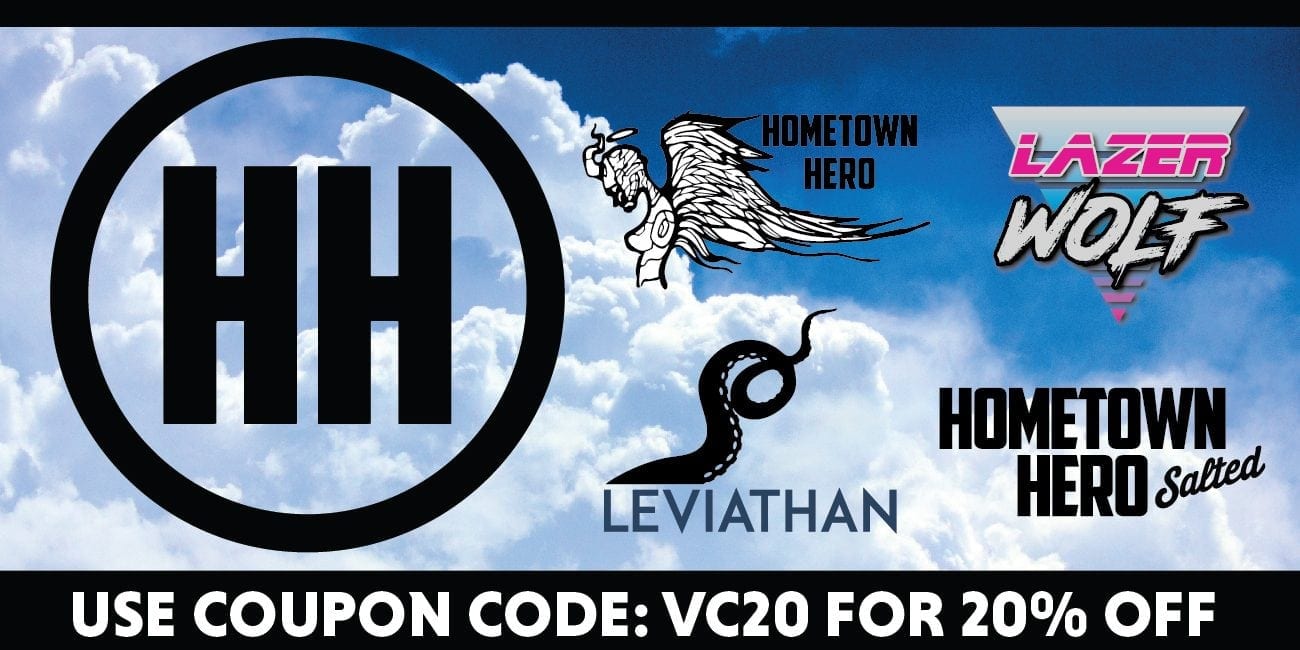 E-Juice Sale!
For a limited time only, Hometown Hero is having a sale right here where you can save 20% off using our exclusive coupon code "vc20"! Free shipping applies to orders over $49.
During the Hometown Hero Sale, you can save 20% off using the provided coupon code! In addition, there is a wide range of e-juice flavors to choose from, so finding a new flavor you want to try or stock up on will be easy! Not to mention, Hometown Hero offers five Nicsalt e-juices which are Angel's Breath, Which Doctor, Angel Tears, Red Dream and Ambrosia. These Nic Salt e-liquids are perfect for your pod systems and MTL devices. The nicotine strength available are 0mg, 3mg, 6mg and 9mg and the nicsalt nicotine strebgtgs available are 20mg and 40mg. Lastly, Hometown Hero offers sample packs, which is great for you vapers looking to try a few flavors at one low pirce!
All in all, this is a excellent e-juice sale! If you are a fan of Hometown Hero or looking to try out some nicsalt e-juice for cheap, then this is a deal you cannot miss! Make sure to check out this deal at Hometown Hero where you can save 20% off!
Coupon Code: vc20
E-Juice Sale Details:
Save 20% off using coupon code vc20
Free Shipping on orders over $49
Wide Range of Flavors to Choose From
Nicsalt E-Juice is included with this sale
Nicotine Strength Available: 0mg, 3mg, 6mg and 9mg
Nicsalt Nicotine available: 20mg and 40mg
50ml bottle of nicsalt e-juice $20.00
100ml bottle of Hometown Hero $20.00