Glas Basix E-Liquid Sale! 60ml Only $12.95!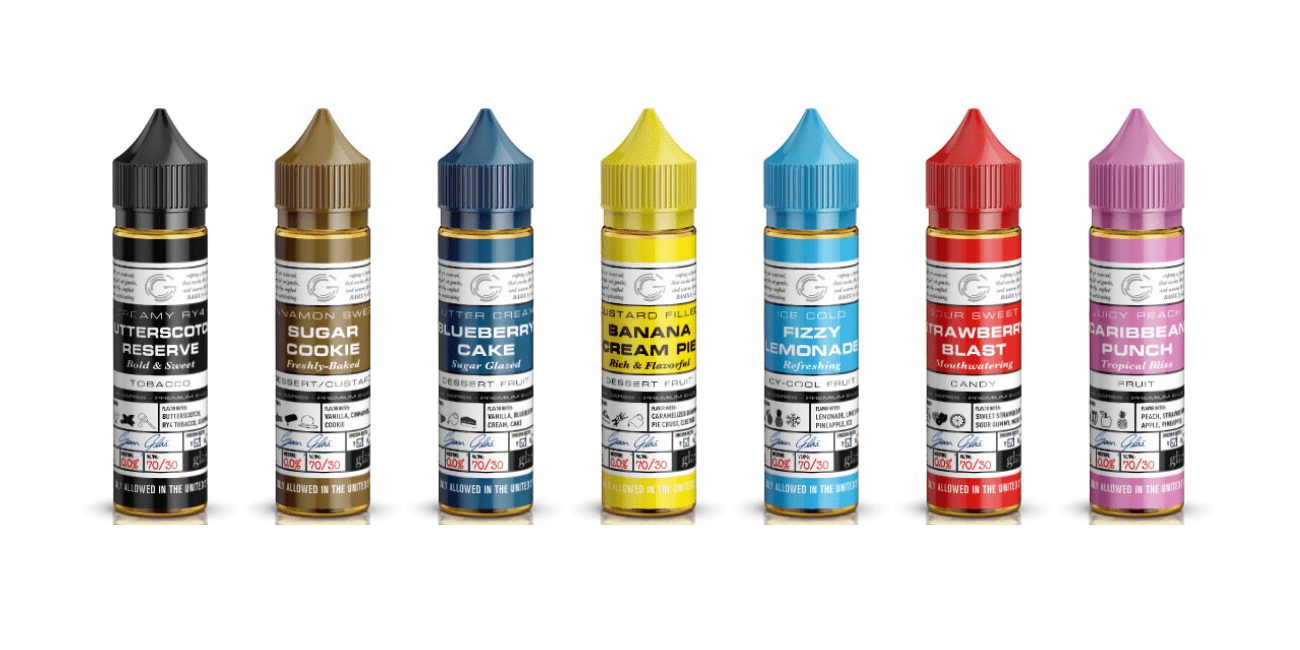 E-Juice Sale
During the Glas Basix E-Liquid Sale, you can get a 60ml bottle right here for only $12.95! No coupon code required to get this discount!
During the Glas Basix E-Liquid Sale, you can get a 60ml bottle for $12.95! No coupon code required! The Glas Basix E-Liquid line consist of 7 flavors which are Blueberry Cake, Strawberry Gummy, Fizzy Lemonade, Butterscotch Reserve, Sugar Cookie, Caribbean Punch and Banana Cream Pie. Each of these flavors come in a 60ml Chubby Gorilla Bottle, making it easy to travel and drip with! The nicotine strengths available for each flavor are 0mg, 3mg and 6mg. Lastly, the full flavor descriptions will be posted below for your convenience!
All in all, this is a excellent e-juice sale! If you are a Fan of Glas Basix E-Liquid or simply want to try some new premium flavors at a great price, then this is a deal you cannot miss! Make sure to check out this deal at Hot Deal Vapors where you can get 60ml bottle for only $12.95!
E-Juice Sale Details:
60ml Bottle Sizes
Chubby Gorilla Bottles
Nicotine Strengths Available: 0mg, 3mg and 6mg
Flavors To Choose From

Blueberry Cake: A fruit dessert flavor of vanilla bean, juicy blueberry and yellow cake drenched in sweet cream.
Strawberry Gummy: A mouthwatering strawberry gummy candy filled with the flavor of strawberries and imbued with a touch of sour citrus.
Fizzy Lemonade: A refreshing ice-cold lemonade infused with tart pineapple and lime soda.
Butterscotch Reserve: A creamy RY4 tobacco with hints of rich butterscotch and caramel for a bold and sweet tobacco flavor.
Sugar Cookie: Tastes like a sugar cookie. Vanilla. Cinnamon. Yum.
Caribbean Punch: Delectable flavor of savory pineapple, mouth-watering strawberry, crisp apple, and a hint of tasty apricot. Tropical fruit smoothie combination.
Banana Cream Pie: Sweet vanilla custard layered with caramel glaze and fresh bananas, topped on a graham cracker crust.