G-Taste Aries RTA 30mm $22.09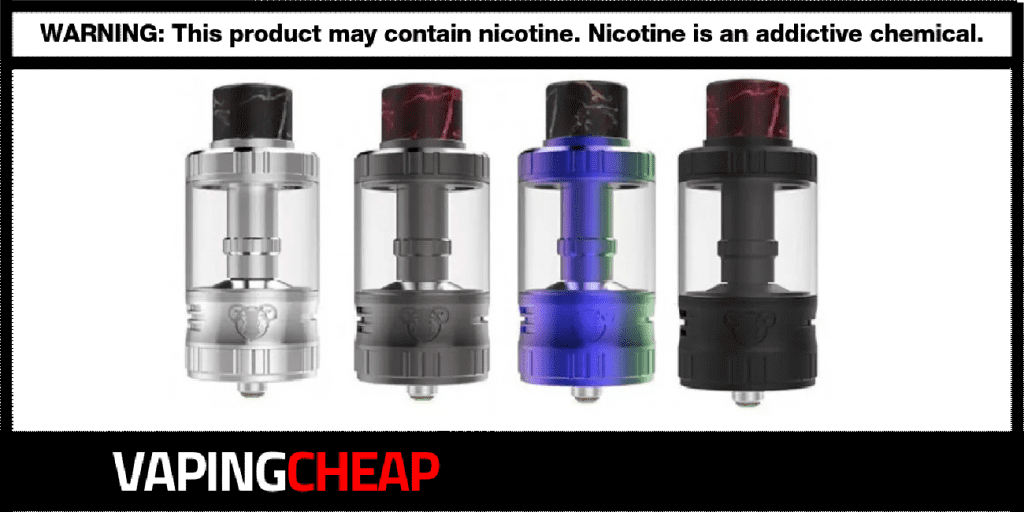 The new G-Taste Aries RTA 30mm is now on sale from $22.09 with free worldwide shipping over $30. Simply log into your account to get this discount. It is in stock at a US shipper for $23.40 with free shipping on USA orders over $50 using code "MERRYXMAS". There's four different color options that are currently available which are Silver, Black, Gun Metal and Rainbow.
This new atomizer is primarily constructed of stainless steel and glass. In addition, it sports a massive 30mm diameter, so it'll be a great pair on bigger box mods. Since it has such a large size, it does hold a massive 10ml of e-liquid with the bubble glass, and 6ml with the standard glass tank section. Now, there's multiple features to what truly makes this atomizer unique.
Firstly, the G-Taste Aries RTA features a postless styled build deck which supports both dual and triple coil builds! Secondly, is the airflow control system. It features a unique 12 level airflow control, giving you multiple airflow options. This tank does include two drip tips as well, one amber and one resin, both are 810 drip tip size.
If you're a fan of larger tanks or enjoy vaping on dual and triple coil builds, then this is a tank definitely worth checking out. With its unique airflow control and the ability to accommodate multiple different types of coils, it's certainly looking to be one of the best RTAs to be released this year!
G-Taste Aries 30 RTA Features:
Overall Diameter: 30mm
Maximum E-Liquid Capacity: 6ml or 10ml (with bubble glass section)
Top Fill
Postless Styled Build Deck

Compatible with Dual & Triple Coil Builds

Adjustable Bottom Airflow

Unique Airflow Design
12 Level Airflow Control

810 Drip Tip Compatible

Includes Amber & Resin Drip Tips

Stainless Steel & Glass Construction
Color Options: Black, Silver, Gunmetal, Rainbow
What's Included
G-Taste Aries 30 RTA
6ml Glass Tank Section
Chimney Extender
Chimney Key
Resin & Amber 810 Drip Tip
Allen Key
Bag of Spare Parts
User Manual
3 Pre-Built Coils (0.3 ohm)
Pre-Loaded Cotton
Check Out The G-Taste Aries 30 RTA Review