Fuggin Vapor Starter Kit Sale! 80% Off + Free EJuice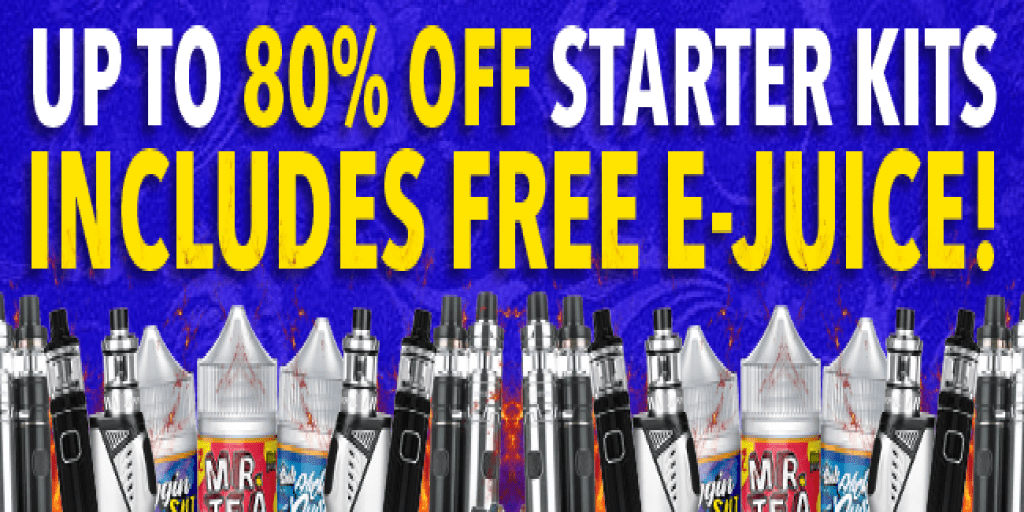 Here's an awesome hardware sale at Fuggin Vapor! Get up to 80% off starter kits, plus get some free e-juice! No code required to get this discount.
During this Fuggin Vapor Hardware Sale, you can get massive discounts on starter kits plus get some e-liquid to go with it. Depending on what type of kit you purchase, you'll get either a nic salt e-juice or a freebase flavor. When it comes to the actual starter kits, there's many different brands and products being discounted. You'll find big savings on Geekvape, Movkin, Smok, VooPoo, Lost Vape, Smoant and more.
If you're looking to get a new starter kit and some vape juice for cheap, then look no further! This is a perfect sale to get a smoker a gift to make the switch as well as you'll get pretty much everything you need to start vaping.
Fuggin Vapor Hardware Sale Details:
Save Up To 80% off Starter Kits
Free E-Juice Included (Either Freebase or Salt Nic)
Wide Variety of Brands & Products
Limited Time Sale