FREE EJUICE! Get a 12ml Bottle Free!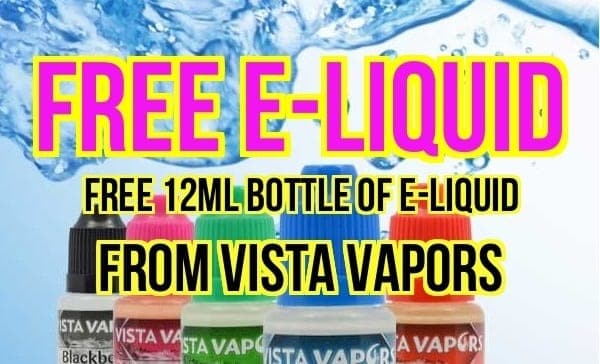 Free Vape Juice Sample
Did you get your free eJuice sample yet? Vista Vapors is still offering Vaping Cheap readers a chance to try their e-juice for FREE! That's right, you get a free 12ml bottle of any flavor e-liquid, all you have to do is pay a small $1.99 shipping fee. Even if you have already taken advantage of this offer you may want to try again, I've been able to take advantage of this offer twice!Just fill out your name and e-mail address and pick the flavor of your ejuice. They will get your free e-liquid shipped out ASAP. You should receive it within 2 – 4 business days.
I'm not sure how long this promotion will last so you better take advantage of it right away! Vista Vapors is even listed on our best e-juice list so it's definataly worth a try.
They also have great prices on ejuice! Save an additional 15% with coupon code "TAN15"!
10ml $2.54
17ml $4.24
32ml $6.36
52ml $9.34
102ml $14.44
Coupon Code: TAN15