Shift E-Juice Sale! Only $9.00!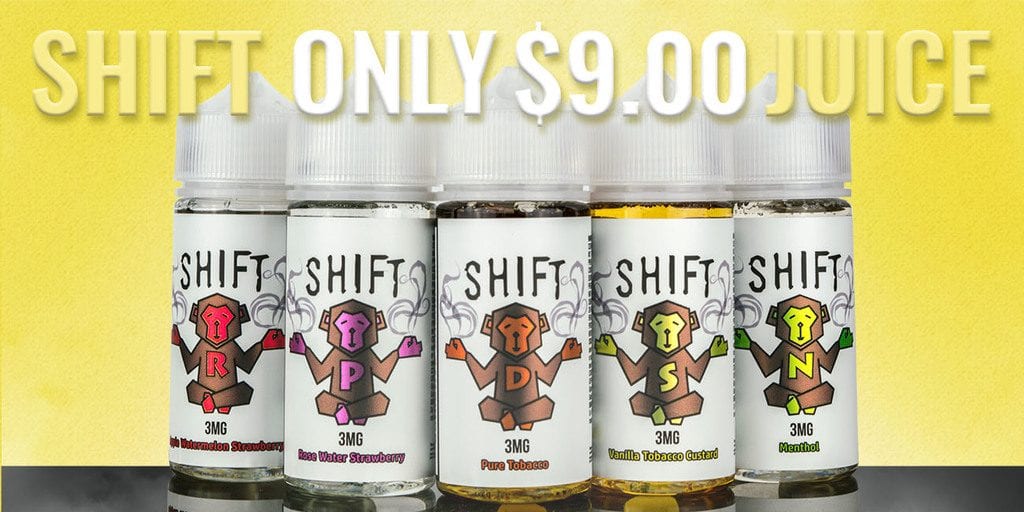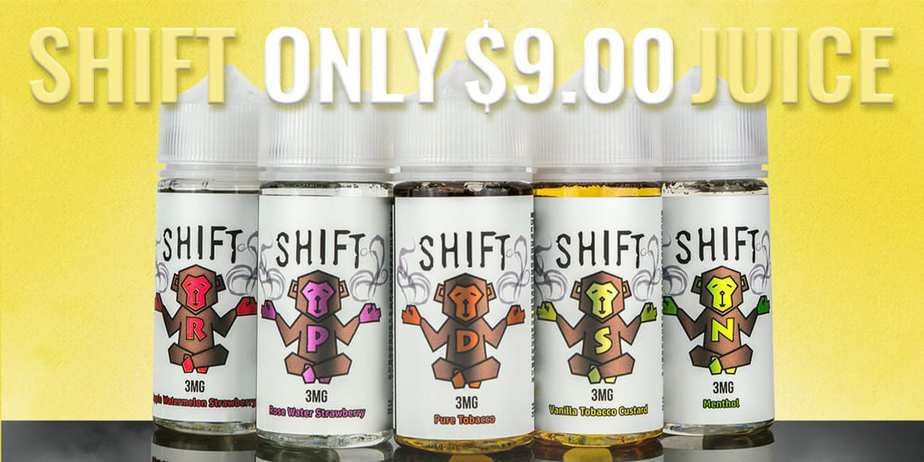 For a limited time only, the Shift E-liquid line is now on sale right here for only $9.00! No coupon code required! Free shipping applies to US orders over $50.
The Shift E-Liquid is currently available in 0mg, 3mg and 6mg of nicotine strength. Not to mention, this e-liquid line has 5 different flavors to choose from which are Apple Watermelon, Menthol, Pure Tobacco, Rosewater Strawberry and Vanilla Tobacco Custard.
Lastly, each flavor does come in a 100ml chubby gorilla bottle, making it easy to fill your tanks or to drip with!
All in all, this is an excellent e-juice sale! If you're looking to try out some new premium e-juice for cheap, then this is the perfect deal to do so! Be sure to check out this sale at Flawless Vape Shop where you can get 100ml bottle for only $9.00!
E-Juice Sale Details:
Shift E-Juice only $9.00
Nicotine Strength: 0mg, 3mg and 6mg
100ml Chubby Gorilla Bottle
Flavors To Choose From:

Apple Watermelon
Menthol
Pure Tobacco
Rosewater Strawberry
Vanilla Tobacco Custard