Fire Vapor Fire Cash Sale! Save $7 Off Orders!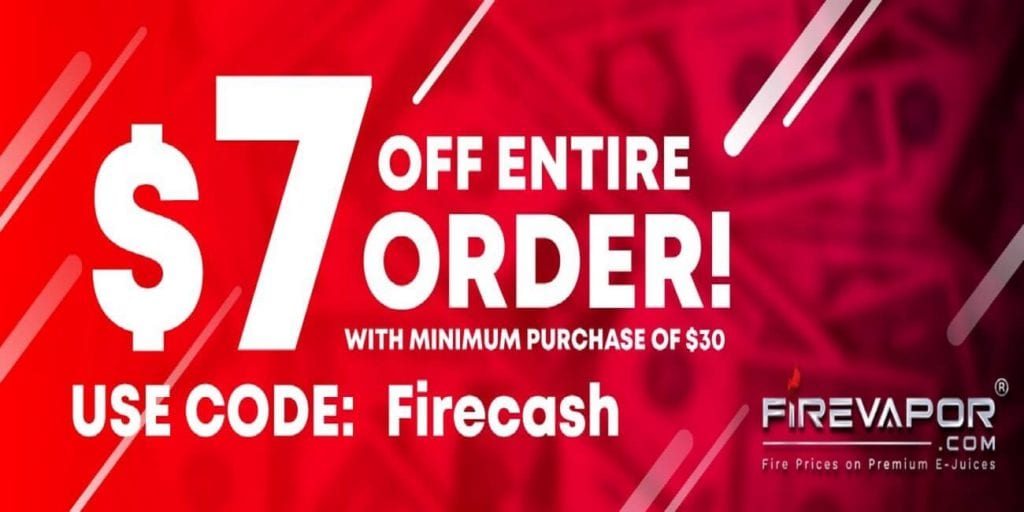 Here's a great deal over at Fire Vapor! Save $7 off your order of $30 or more using code "Firecash"! This sale is valid for a short time only. You can also save 10% off hardware using code "FireHard"!
With the Fire Vapor Fire Cash Sale, you'll be able to save $7 off your order with a minimum purchase of $30. If you haven't shopped here before, we definitely recommend checking out what they have to offer. They already discounted their entire website by up to 70% off, and with this code, you'll get some pretty insane deals.
Be sure to check out their hardware and vape juice clearance alongside their new arrivals as they do update their stock pretty often.
All in all, this is an excellent store sale! If you're looking to place a smaller order of around $30 or more, then you'll definitely want to take advantage of this deal.
Coupon Code: Firecash, FireHard
Sale Details:
Save $7 off orders $30 or more
Discounts up to 70% off site-wide
Great Clearance Hardware & E-Liquid Selection
Limited Time Deal