Eleaf iTap Pod System Kit $11.90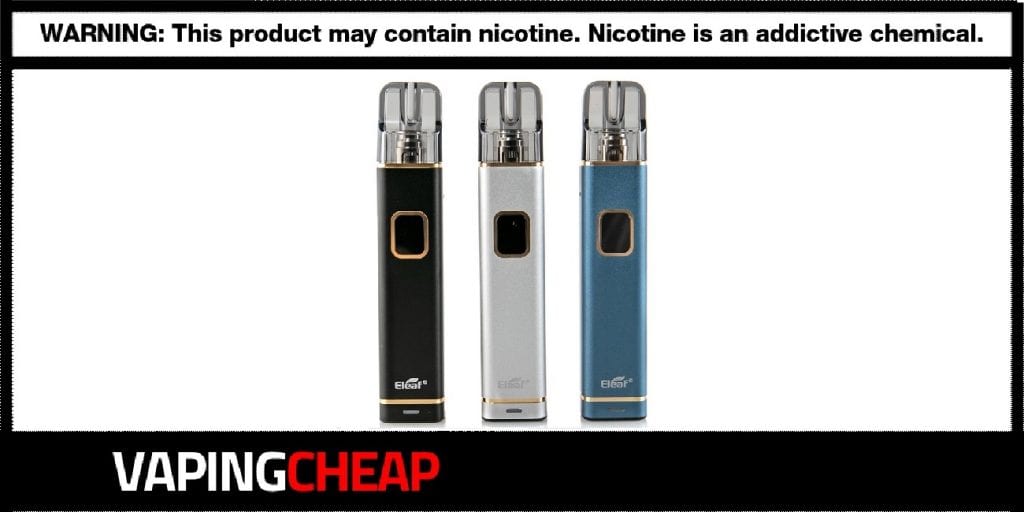 Here's a great deal on the Eleaf iTap Pod System Kit! Get it for only $11.90 when applying code "ITAP"! You can also get it from another China based shipper for only $12.59 after code "vapingcheap". There are three color options currently available which are Black, Silver and Blue.
The Eleaf iTap Kit has a maximum wattage output of 30w, and sports a built in 800mAh battery. Charging it can be done easily using the included USB cable. It also has a resistance range of 0.4 ohm to 3.0 ohm.
It does feature a single button operation system, so it is easy to use as well, making it a solid option for smokers looking for a vape to quit smoking.
Now there's a few other features that do make this device unique and a bit different when comparing it to other pod vapes on the market today. Firstly, it does have fully adjustable airflow, allowing you to fine tune the draw to your preference. In addition, it features a dry burn protection technology, which minimizes the risk of any dry hits from occurring. The Eleaf iTap Kit is compatible with the GS Air coil heads, and includes a SS316L 1.6 ohm coil and a 0.75 ohm Kanthal coil. Its cartridge does hold a maximum of 2ml of e-juice, and can be filled via its bottom fill port.
If you're looking for a portable pod kit that has adjustable airflow and is easy to use, then you'll definitely want to check out the Eleaf's iTap Pod System Kit. With all of its features and the current price point, it's surely a winner.
Eleaf iTap Kit Features:
800mAh Internal Battery (Charging Cable Included)
Maximum Available Wattage: 30w
Coil Resistance Range: 0.4 ohm - 3.0 ohm
Single Button Operation
Compatible with Eleaf GS Air Coils

Includes 1.6 ohm SS316L Coil & 0.75 ohm Kanthal Coil
Adjustable Airflow

Refillable Pod Cartridge

E-Liquid Capacity: 2ml
Bottom Fill Ports

LED Battery Light Indicator (3 Colors)
Innovative Dry-Burn Protection Technology
Portable Design
Color Options: Blue, Black, Silver