Eleaf iStick Rim Kit 80w $40.90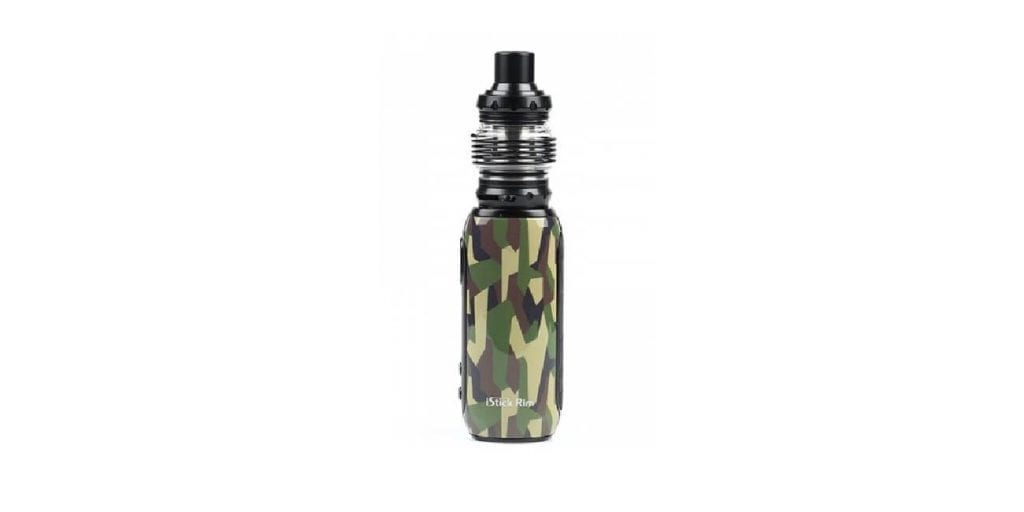 Here's a limited time deal on the Eleaf iStick Rim Kit 80w! Get it for $40.90 when using our exclusive coupon "Rim"! The colors currently available are Rainbow, Darkness, Maze, Macaron, Wildness, and E-Green.
The new Eleaf iStick Rim Kit includes the iStick Rim Battery and the Melo 5 atomizer. A unique feature of the included mod is that it does feature USB-C charging, and sports an internal 3,000mAh battery. In addition, it has a maximum wattage output of 80w, and a maximum output voltage of 9v. Also, the iStick Rim Mod has a rounded and ergonomic shape, fitting comfortably in your hands.
Eleaf's Melo series of tanks have always been popular, and this new kit includes the newest rendition, the Melo 5. It utilizes the new EC coil heads, and includes two of them. One coil has a resistance of 0.15 ohm, while the other is 0.6 ohm. You can fill this 4ml tank quite easily as well thanks to its easy to use top filling design. Lastly, it features adjustable bottom airflow, and has silicone rings alongside the glass tank section, so you won't be breaking it accidentally.
All in all, this is a great vape starter kit deal. If you're looking to step up from a smaller vape kit or pod system, then this is definitely a kit to check out. This is also great for vapers who want a mid-wattage kit, but prefer internal batteries. Either way, you might find what you need with the new Eleaf iStick Rim Kit.
Eleaf iStick Rim 80w Kit Features:
iStick Rim Mod

Internal Battery (3,000mAh)
Charged via USB-C
80w Maximum Wattage Output
9V Maximum Voltage Output
Large Display Screen
Ergonomic Shape
Minimum Firing Resistance: 0.05 ohm
Multiple Safety Features Built-In

Melo 5 Sub Ohm Tank

Maximum E-Liquid Capacity: 4ml
Wide Bore Drip Tip
Adjustable Bottom Airflow
Silicone Rings On Glass Tank
Compatible With New EC Coils
Includes 0.6 ohm & 0.15 ohm Coil Heads