Eleaf iKonn 220 Box Mod $24.12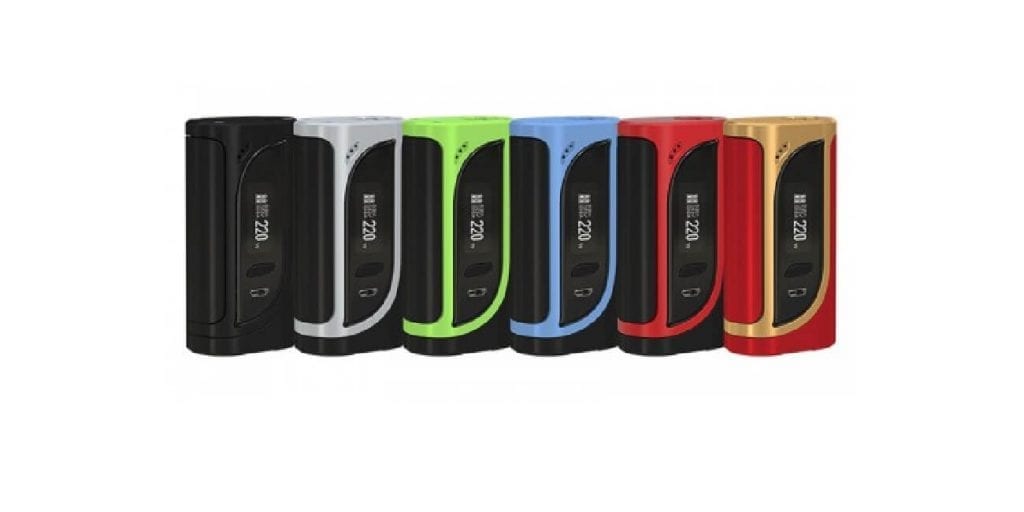 Here's a great deal for a dual battery box mod! Get the Eleaf iKonn 220 Mod for $24.12 when using code "vapingcheap". The only color option currently available is Black and Red.
The Eleaf iKonn requires 2 high drain 18650 batteries for operation. In addition, this device has a maximum wattage output of 220w alongside a minimum firing resistance of 0.05 ohm in TC mode and 0.1 ohm in regular wattage mode. It also sports a large 0.91 inch OLED display screen, and has an ergonomic design.
The iKonn by Eleaf does have temperature control for Ni, Ti and SS wires. This device also features a TCR, allowing you to easily fine tune your temperature control vape experience.
Another great feature is the 510 connection, and its design. It allows for atomizers up to 28mm to fit flush with no overhang! Lastly, there's a ton of safety features built in.
All in all, this is a solid deal for Eleaf iKonn 220w TC Box Mod. If you're looking for a cheap beater mod that'll last you throughout the day, then definitely check out this deal, especially at under $25.
Product Features:
Requires 2 18650 batteries (Not Included)
Maximum wattage output: 220w
Minimum firing resistance: 0.05 ohm (TC), 0.1 ohm (Wattage)
Temperature Control: Ni, Ti and SS wires
TCR Mode
Large OLED display screen
Fits Atomizers Up To 28mm
Multiple safety features