eGo T Vape Pen Review: Great Performance at an Affordable Price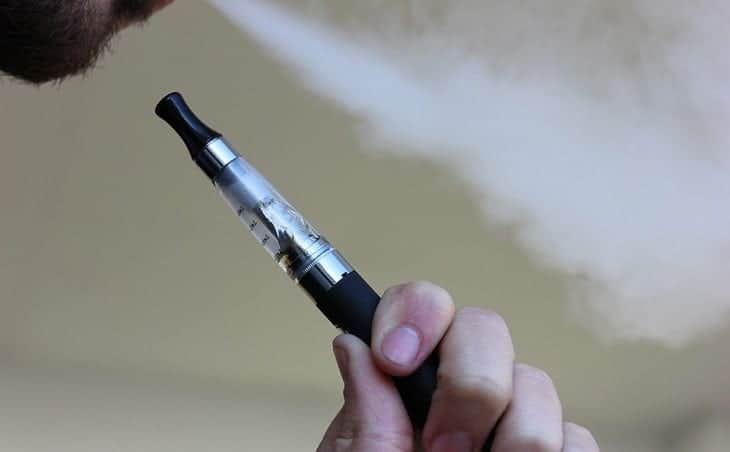 The eGo T vape pen packs a full vaping experience into a pocket-sized vaping pen. Joyetech designed the eGo T vaping pen with several qualities in mind. The designers wanted a pen that produced a quality taste and vaping experience without sacrificing size and portability.
They created a tank atomizer that was easy enough to slip into your pocket and have a charge that would last all day long without need to recharge it.
The eGo T Starter Kit was developed with all of the accessories that you need on and off the go. The Starter Kit includes two manual batteries, two tank atomizers, wall adapter, USB charger, five A type cartridges, a pouch, and a user manual. This eGo T ecig review demonstrates that the design concept was successful.
Our Rating
I give the eGo T vaping pen a solid rating of four out of five stars. The eGo T reviews show that the vape pen is perfect for everyone who likes to vape on the go. The eGo T e-cigarette has a proven track record for durability and battery life.
eGo T Review: A Handy Personal Vaporizer
As part of the eGo T review, it's important to note that the eGo T has a strong track record for performance and durability. The battery performs with larger tanks. It is easy to charge and lasts twice as long as other batteries.
Use this vape pen with e-liquids, not cartomizers. The pen is easy to refill and the glass tank lets you know when it needs to be refilled. The mouthpiece is designed to prevent those annoying drips from getting on your lips.
The eGo T gives users a consistent vaping experience with regard to quality of taste and vaping clouds.
The eGo T vaping pen comes in 11 colors, making it stylish and perfect for men and women. It's compact enough to fit into a pocket or purse. The soft-touch surface feels great in your hand.
For a well-rounded eGo vapor cigarette review, check out the following pros and cons.
Uses e-liquids
The eGo T vape pen has a clearomizer that works with e-liquids. This gives you the flexibility to customize your flavors and pg vs. vg ratios.
Extended battery life
The eGo T battery review demonstrates that the battery life has twice the power of the eGo C version, which was the prior model. Charge up the 650mAh+ batteries and be on your way without worrying about recharging it again until later that night.
Fits most tanks
All eGo vape pen models fit standard 510 threaded tanks. The tank is clear for easy viewing. It refills in a snap by pulling the tank out, filling it, and pushing it back in.
Cleans up easily
The eGo T cleans up and rinses out easily for storage and sanitation.
Muted Flavor
The eGo T produces good quality of flavor, though the flavors may not be as strong as other vaping pens.
Milder Throat Hit
Get a decent mouth and throat hit, but nicotine effect is slightly diminished in comparison with other brands.
Expensive Replacement Atomizers
The atomizers will last a long time, but when it comes time to replace them, repairs can be expensive, because of the amount of materials and complex construction.
Tighter Draw
The smaller passages make the draw slightly tight. You can easily take a puff, but it drags slightly harder than other brands.
Elongated time to Dry Burn
You can dry burn it like a CE style cartomizer, which will revitalize the coil function, but it takes a long time for it to dry that way. You can also rinse it out as noted in the section above, but this device was not intended to be disassembled, so it's easier, and more preferable to clean it by using the dry burn process.
The time it takes to clean it is worth it, because it extends the life of the vaping pen.
Here's a video that takes you through the dry burn process step by step (I'd start watching from 0:55 seconds)
Top Features of eGo T
Long battery life
The starter kit comes with the traditional 650mAh batteries. You also have some other battery options.
You can step them up to 900mAh or 1000mAh. You also have the option of using 650mAh batteries, which are a bit wider and fit snugly in your hand. 650mAh batteries will last an average smoker about a half day. The batteries are larger than many other models, but the longer battery life is worth the trade-off.
Compact size
The eGo T vape pen is about the size of an ink pen with a slightly larger diameter on one end. This means that it stores away nicely any place that you would store away an ink pen or lipstick.
Comprehensive starter kit
The starter kit includes batteries, chargers, tank atomizers, and a handy carrying pouch.
Conclusion
The eGo vaping pen has all of the features of a high-level tank atomizer with the ease of beginner atomizers. The longer battery capacity is a huge convenience because you don't have to carry clunky chargers or USB cables everywhere.
It's a handy little vaporizer that packs a lot of power. The size is portable and the styling is trendy. It uses e-juices, so you get to experiment to find your favorite ratios and flavors.
The starter kit gives you everything you need to get started vaping to your heart's content. The starter kit is a great value, so buy the eGo T and starter kit to see how this product earned a 4-star review.