EcigExpress FlavourArt Sale! 25% Off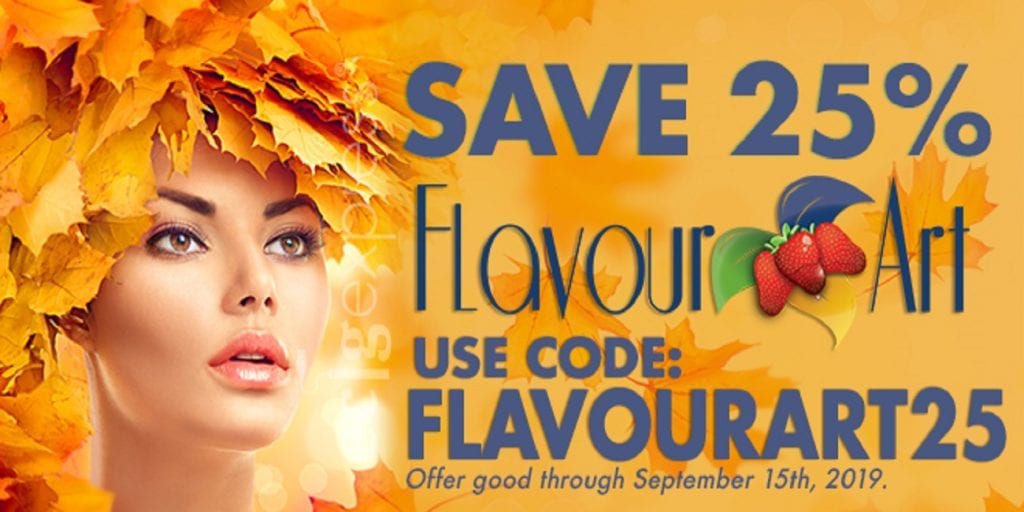 Here's a great weekend sale over at EcigExpress! Save 25% off the popular brand FlavourArt when using the code "FLAVOURART25". Free shipping applies to US orders over $59.99.
During this EcigExpress Sale, you can save 25% off FlavourArt products. This does include a wide variety of flavorings, including some of their most popular options such as Red Touch (Strawberry), Fuji Apple, Fresh Cream, Forest Fruit Mix, Meringue, and much more.
There are multiple different bottle sizes available as well for their massive selection of FlavourArt products, so if you wanted to try a few in smaller sizes, and stock up on your favorites in large bottles, you sure can! Keep in mind that for these flavorings, they need to be mixed with VG, PG, and/or nicotine before vaping! Be sure to check out their other supplies as well like bottles, syringes, PG, VG and more. No matter what you need, Ecig Express has got you covered.
All in all, this is an excellent sale over at EcigExpress! If you're looking into making your own DIY e-liquid or simply want to stock up on your favorite FlavourArt products at a discount, then this is a deal for you! Remember, this sale does end tomorrow.
Coupon Code: FLAVOURART25
EcigExpress Sale Details:
Save 25% off FlavourArt
Includes a Wide Selection of DIY Flavorings
Free Shipping on USA orders over $59.99
Massive Selection of Flavors, One Shots & DIY Supplies
Limited Time Deal
Check Out This DIY Video For E-Juice