DotMod DotRDTA $51.30 (US Shipper!)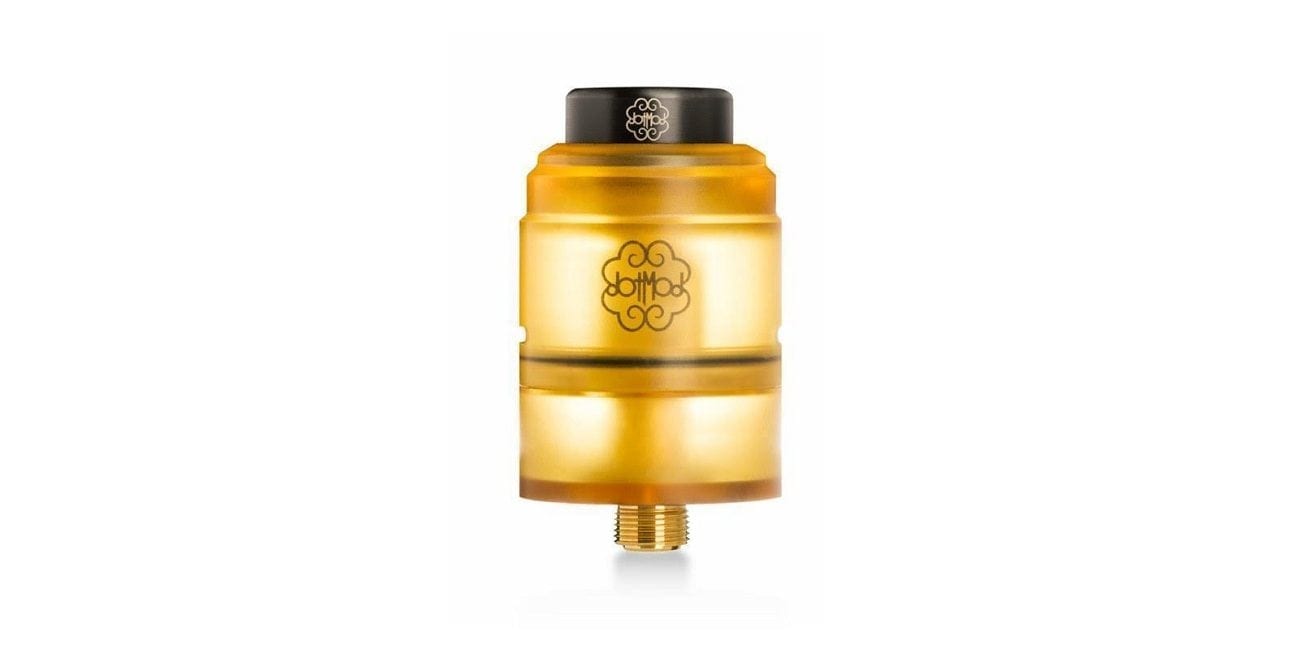 Rebuildable Dripping Tank Atomizer
For a limited time only, the new DotMod DotRDTA is now in stock and on sale right here for only $51.30 using coupon code "VAPINGCHEAP"! The only color option available for purchase is Ultem.
The new DotMod DotRDTA has an overall diameter of 24mm, so it will look great on most box mods and squonk mods you attach it to! In addition, this atomizer has a maximum e-juice capacity of 2ml and sports an easy to use top or bottom fill design! This atomizer is constructed out of Ultem and gold plated stainless steel material, and includes 2 wide bore drip tips!
The new DotMod DotRDTA features a unique gold plated single post build deck, which makes coil installing easy! Not to mention, this RDTA sports side airflow, which hits the coils directly ensuring great flavor and vapor production! The DotRDTA includes a gold plated 510 connection pin, which ensures great conductivity. Lastly, this atomizer includes a gold plated Squonk/BF pin, so you can use it on all your favorite squonk mods!
All in all, this is an amazing deal for the new DotMod DotRDTA! If you're looking for a new and unique RDTA that you can squonk with, then this is a deal for you! Be sure to check this deal out at this US Shipper for only $51.30!
Coupon Code: VAPINGCHEAP
Product Features:
Overall diameter: 24mm
Maximum e-juice capacity: 2ml
Easy top fill or bottom fill (Squonk)
Gold plated single post build deck
Side airflow
Full Ultem and Stainless Steel constuction
Includes 2 drip tips
Gold plated 510 connection pin
Gold plated Squonk/BF pin
Includes 2 premade coils